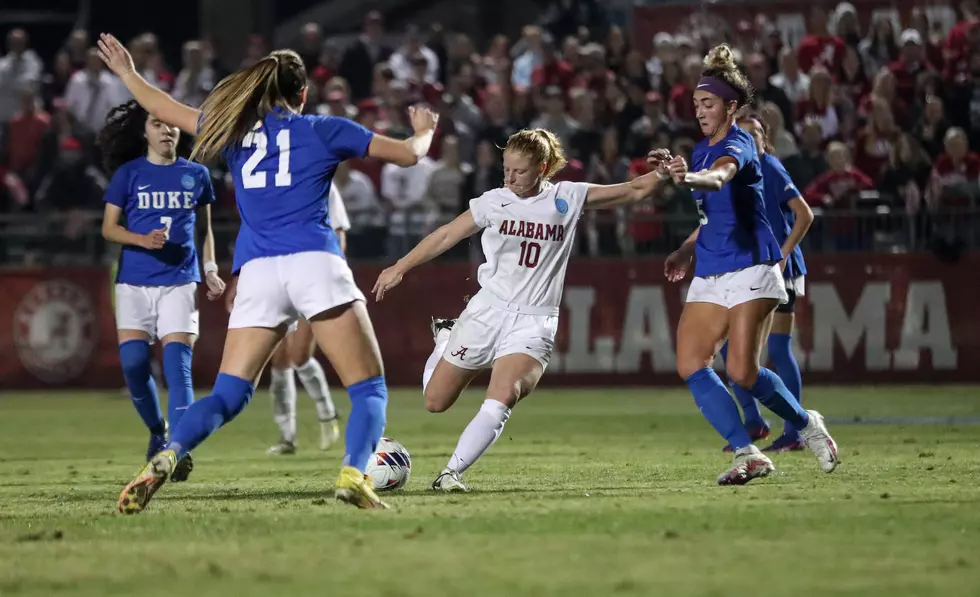 Alabama Women's Soccer Is College Cup Bound
Crimson Tide Photos / UA Athletics
It's been a season to remember for the Crimson Tide women's soccer squad. They began the season not even being considered in talks for making the top 10 in the AP Poll Rankings.
Here they stand today as the No. 1 ranked team in the nation. They are heading onto the College Cup after defeating No. 2 Seed Duke in overtime, 3-2 last week in the quarterfinals.
Thanks to Reyna Reyes' game-winner in the 98th minute, Alabama has reached their first College Cup in program history.
A big key to Alabama's winning ways this season has been their domination at home. They have won 20 straight games at Alabama's Soccer Stadium. They also finished the season with a perfect 13-0 record at home.
The Crimson Tide will travel to Cary, North Carolina this Friday where the College Soccer Cup will be held. Their first game will broadcast at 7:30 p.m. CT as they match up against UCLA.
Alabama vs Auburn 2022
Tornadoes advance to state title game
Tim Anderson League of Leaders Turkey Drive