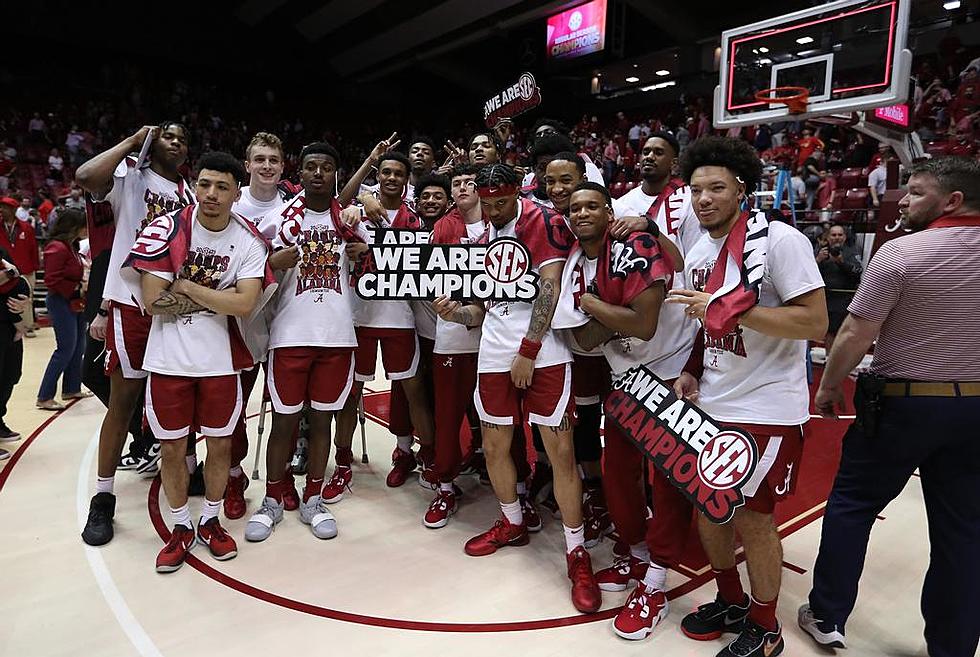 Video: Alabama Basketball Cutting Down the Nets
Crimson Tide Photos / UA Athletics
The Alabama Crimson Tide has just done something unthinkable at the beginning of the year. After defeating the Auburn Tigers, 90-85 in overtime, the Crimson Tide won their second SEC regular season title in three years. The reward for going 16-1 in conference play and 16-0 at Coleman Coliseum is to cut down the basketball nets.
"I could not be more of this group, to be honest with you," said head basketball coach Nate Oats after winning the SEC regular season title. "The kids have worked really hard. Winning the SEC is not an easy thing to do, I mean look at the teams in this league, it's a great league. I can't tell you how proud I am of this group."
Check Out these great videos of the Alabama Crimson Tide cutting down the nets.
Alabama vs Auburn 3-1-2023
Alabama knocked off Auburn 90-85 in overtime in Coleman Coliseum to secure the 2023 SEC Regular Season Championship.
Alabama v. Arkansas - 2/25/23
Photos of Alabama's February 25th game against the Arkansas Razorbacks