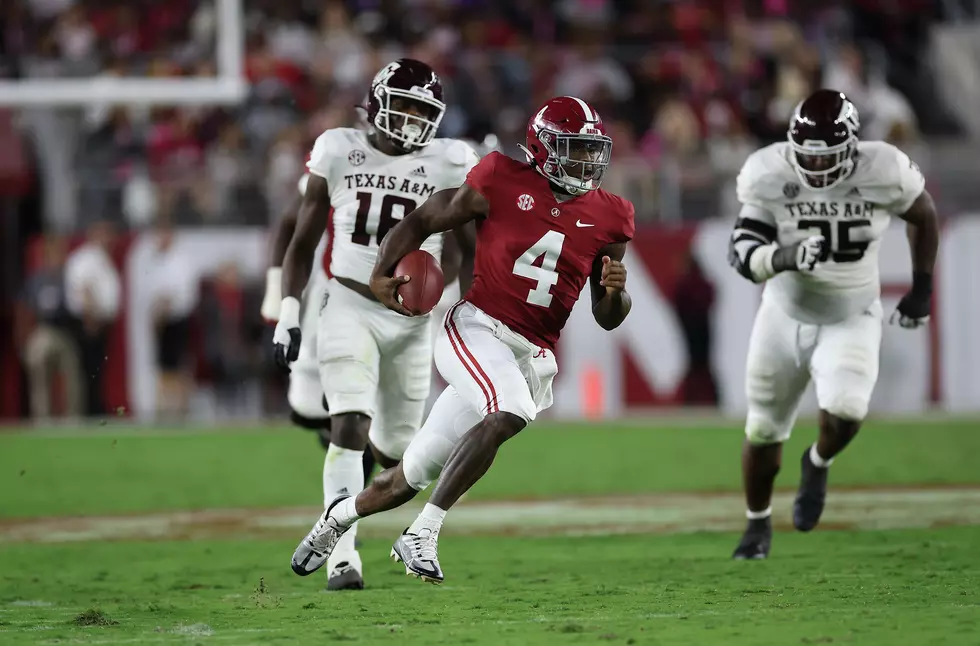 Was Alabama's AP Poll Drop Too Far?
Crimson Tide Photos / UA Athletics
A tough home win against the Texas A&M Aggies did Alabama football no favors when it came to the Associated Press poll rankings.
The Crimson Tide, previously ranked No. 1, fell two places to No. 3. Alabama (6-0, 3-0 SEC) defeated Texas A&M (3-3, 12- SEC) 24-20 in a game which came down to the last play.
Alabama previously dropped to No. 2 after a hard-fought win in Austin against the Texas Longhorns. It is clear that Crimson Tide football is held to a higher level of scrutiny than most athletic programs, but was the voting in the polls too harsh?
The two teams ahead of Alabama are Georgia and Ohio State, two fellow contenders in the race to a national title. Georgia held the top spot until a tense effort against Missouri which saw the Bulldogs escape with a narrow victory. Both teams are undefeated but have not faced the same challenges as Alabama.
The toughest challenge Ohio State faced was being played tough at home by a Notre Dame team which then turned and lost to a Sun Belt foe and is no longer ranked. Apart from Missouri, Georgia generously allowed Kent State, a frequent cupcake game opponent, to stay in the game between the teams for more than three quarters.
Texas A&M isn't what they have been in previous years, but Alabama had to face an energized team with its backup quarterback. Jalen Milroe struggled, but the grit he and the team both possess was evident on Saturday. An ugly win still isn't a loss.
Texas is ranked and fresh off of a bludgeoning of one of the worst Oklahoma teams that college football has seen in a long time. Steve Sarkisian has his quarterback healthy again and things seem to be trending up for one of the sport's more polarizing programs.
Ohio State has played exactly one road game- against 2-4 Michigan State. Georgia's most recent true road game was the Missouri showdown, in which they struggled enough to be booted from the top spot.
Alabama should not have fallen to third in the rankings. Given the circumstances, it is arguable that the Crimson Tide should not have fallen at all. Nevertheless, the pollsters have spoken, and it is once again time for the team to prove them wrong.