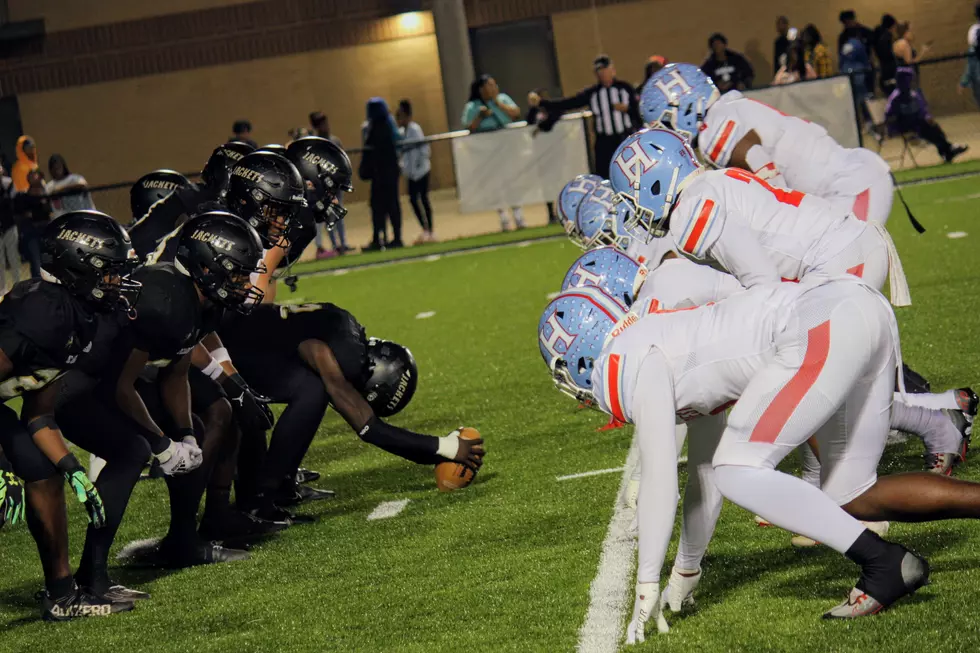 Week 10 West Alabama High School Football Scoreboard
J. R. Moore | Townsquare Media
---
Tide 100.9's local high school football coverage is powered by The University of Alabama Online, "Where Legends Log In."
Week 10 of high school football in West Alabama featured the final region games of the regular season and playoff pairings began to take shape. Here's a look at what happened under the Friday Night Lights:
Tuscaloosa County lost at Vestavia 59-18 giving the Rebels the fourth and final playoff spot in Class 7A, Region 2. The Wildcats can post a winning season should they beat Brookwood next week.
Northridge won at Brookwood 28-14.
Hillcrest saw quarterback Ethan Crawford exit with an ankle injury but won at McAdory 35-14. The Pats finished the regular season 10-0.
Central lost big at Hueytown 68-0.
Holt was shut out by Bibb County Thursday night 49-0.
Kai Young returned to the starting lineup to lead ACA over Montevallo 24-7.
Hale County won at Sipsey Valley 32-24 to take a playoff spot away from the Bears.
Tuscaloosa Academy and quarterback Preston Lancaster won at Cold Springs 41-22. The Knights are playoff-bound in their first AHSAA season.
West Blocton won the Tigers' homecoming game over Dallas County 32-0.
Bryant lost at Bessemer City 52-22.
Northside was Ram Tough on the road at Hamilton and won 48-0.
Aliceville took down Greene County 44-5.
Springwood from Lanett beat North River Christian 52-8. But the Chargers will head to Montgomery to face Evangel in the playoffs.
Linden shut out A.L. Johnson 68-0.
Trinity hung a 58-0 goose egg on Greensboro.
Perhaps the most surprising shutout of the night took place at Warrior Stadium in Alabaster where Hoover won the 7A, Region 3 title with a 9-0 win at Thompson.
Hillcrest Finishes Perfect Season On the Road
Photos of the season-closing victory for undefeated Hillcrest as they took a trip to McAdory on Friday.
Hale County verses Sipsey Valley 2022