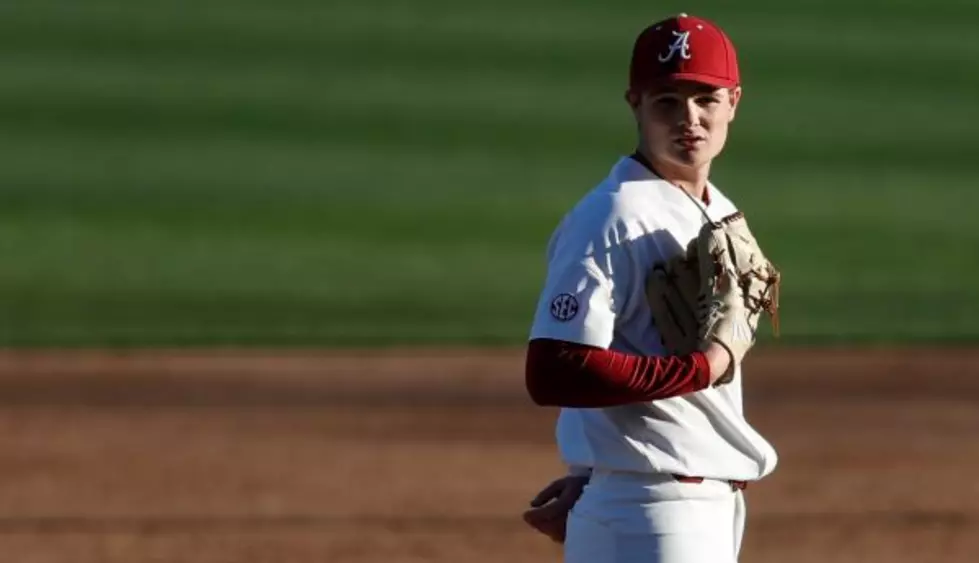 What's the Pro Upside For Connor Prielipp?
Photo Courtesy of @BamaCentral on Twitter
Though he only pitched 28 innings across parts of two seasons at Alabama, Connor Prielipp was the first former Tide player off the board during the 2022 MLB Draft.
The Minnesota Twins took him in the second round with pick no. 48. He joins an organization located in close proximity to his native Wisconsin. Prielipp did not pitch in 2022 after undergoing Tommy John surgery in 2021.
During his most productive season, 2020, Prielipp went 3-0 in four starts. In 21 innings, he posted an earned run average of zero and had 35 strikeouts across 73 batters faced. His collegiate ERA is 0.96.
Some people forecasted him going as high as in the top twenty picks, and he was viewed by many as a first-round prospect. Numerous big-league clubs are in need of left-handers on the bump. However, owing largely to circumstances beyond his control, Prielipp's college career was a shell of what it could have been. Partly because of the fact that he hasn't pitched in a game since 2021, he heard his name called later than expected.
A talented lefty like Prielipp serves to bolster a farm system for a team looking to revitalize its pitching corps. His high strikeout-to-walk ratio shows promise. Even though the 2020 season was a shortened one, it's hard to ignore a player with a zero ERA.
He's also been heralded as a pro-ready prospect before. The Red Sox drafted him out of high school, though he didn't sign. If his stuff is lights out within the Twins organization, he could see a big-league mound quicker than the average player. When it comes to maximizing prospects, the teams want them major-league ready as soon as possible. His injury is a question mark, but he threw in front of scouts in 2022. Absent the injury, Prielipp is probably a first rounder.
Alabama has a number of pitchers taking the mound in the big leagues, and one of the Tide's best recent talents will look to add his name to that list following his draft selection.
Crimson Tide's NFL Draft First-Rounders During Saban's Tenure
Take a look back on the Crimson Tide's first round selections under head coach Nick Saban.