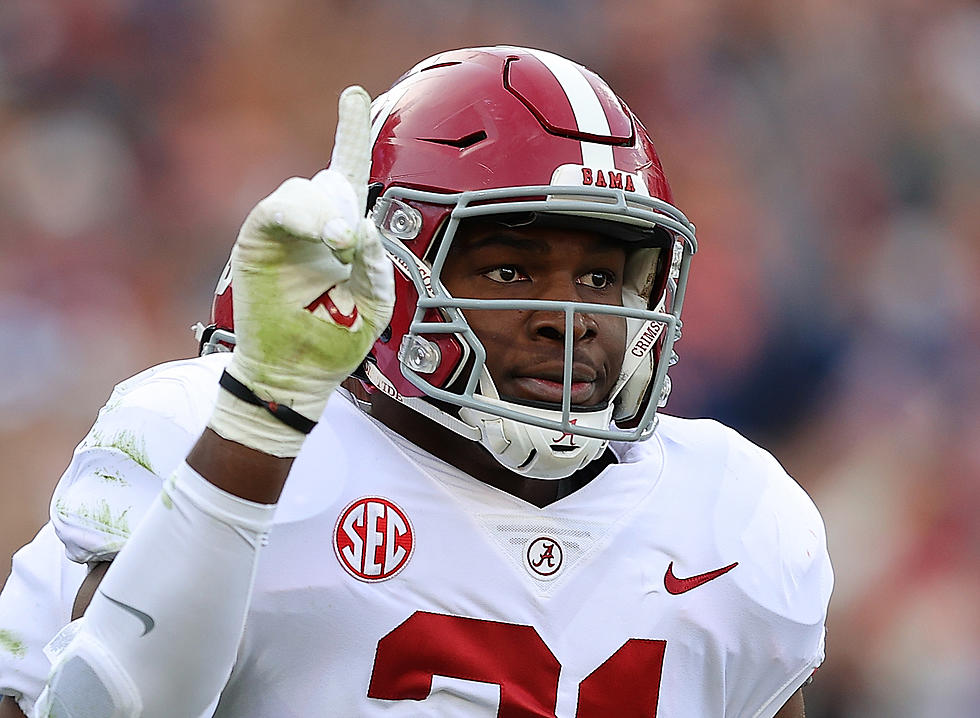 Will Anderson was Robbed and We All Should Have Seen it Coming
Getty Images
Will Anderson, Jr., the undisputed top defensive player in the nation, was completely robbed of his chance to be a Heisman trophy finalist, and, truthfully, we should have seen it coming.
Two words. Bama fatigue.
It's real folks, and I don't know what else has to happen for people to truly catch on. This year's crop of Heisman trophy finalists feature three players that undoubtedly deserve to be there in Bryce Young (your obvious winner), Kenny Pickett (Did you see that fake slide?) and C.J. Stroud (Seriously, go watch the Michigan State game again), but one name that leaves a lot of questions.
Michigan's Aidan Hutchinson was selected as the fourth Heisman finalist, cementing, quite possibly, the worst Heisman snub of all-time. Now I am not one to sit here and tell you that Hutchinson is not an excellent player; through 13 games the junior edge rusher has 58 tackles, 15.5 TFL's and 14 sacks, which are very respectable numbers. When compared to Anderson's numbers; however, the Heisman case for Hutchinson quickly falls apart.
The film doesn't lie.
Will Anderson is hands down the best defender in the nation, and it seems that a lot of draft scouts think so as well. Many consider Anderson to be the clear-cut top pick in the upcoming draft if he were eligible, so the question remains: why won't he be in New York?
At the end of the day, the snub of Will Anderson boils down to one thing and one thing only: the, aforementioned, Bama fatigue.
Alabama has been to seven of the eight College Football Playoffs, and is on the verge of seeing two straight Heisman trophy winners. Had Anderson been named a finalist, he would have been the fifth Crimson Tide player in New York in the last four years.
In a, so-called, "down year" for Alabama, the Crimson Tide won the SEC and are the first ranked team in the College Football Playoff, sitting at 12-1.
Heisman voters know how good Will Anderson is, they're just tired of seeing Crimson.
Crimson Tide Will Anderson Jr. 90s Playlist
Here are some songs that we think Alabama Crimson Tide player Will Anderson Jr. should add to his playlist, or better yet, he should just listen live on the free WTUG app.
Alabama Crimson Tide All-Time Sacks Leaderboard
Alabama 2021 Quarterbacks with Select RBs and LBs
The Alabama Crimson Tide hit the practice field for the 13th practice of the fall camp. It was the first day of fall classes and the focus was on the quarterbacks, running backs and linebackers.