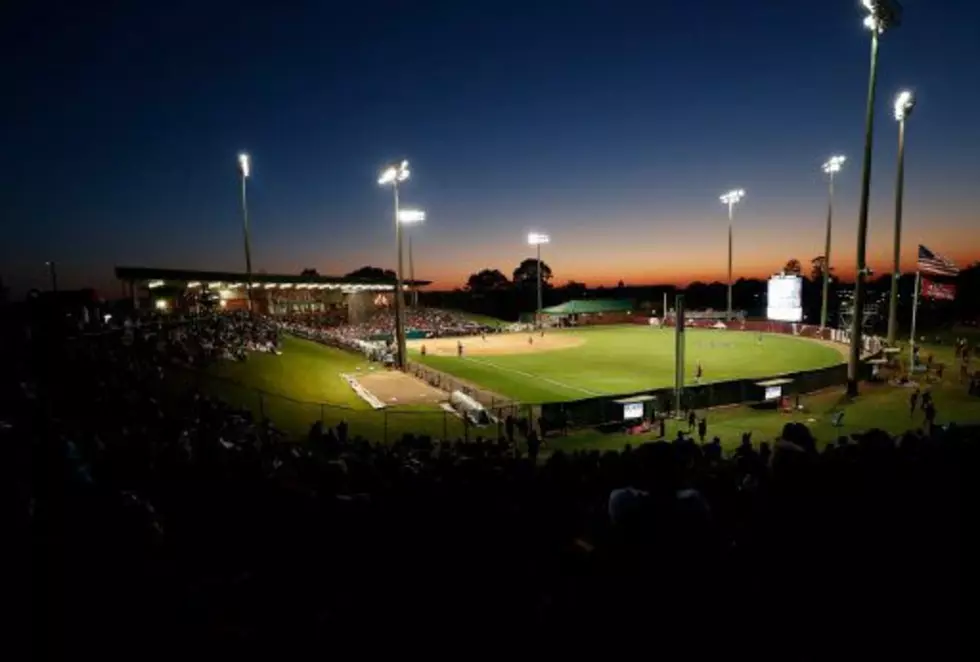 Across the Diamond: Alabama Softball Hosts Florida
Photo Courtesy of Alabama Athletics
Coming off back-to-back series wins against Ole Miss and Kentucky, Alabama softball faces their toughest weekend of the season as No. 4 Florida comes to Tuscaloosa for a crucial three-game series.
Over the past two decades, Alabama and Florida have distinguished themselves as two of the top college softball programs in the country.
The two programs have combined for three national championships since 2012 with Alabama winning it all in 2012 and Florida taking home back-to-back titles in 2014 and 2015.
Entering the weekend, Alabama leads the all-time series 36-33 but the two teams have nearly split the last 19 games with Florida holding a slim 10-9 edge since 2012.
Last season, Alabama won the first game of the Gainesville Super Regional 3-0 but Florida advanced to the Women's College World Series by taking the final two games of the series.
During Thursday's visit with reporters, Alexis Osorio discussed how the weekend series gives the Crimson Tide an opportunity at redemption against the Gators.
"We played against them last year in the Super Regional. They are the ones that beat us out, so it's kind of like a redemption kind of game that we're king of going into." Osorio said.
Alabama's Keys to Victory
In their most recent SEC weekend, Alabama experienced one of their best weekends from the plate. The Crimson Tide scored 24 runs and recorded 31 hits in their three games against Kentucky.
The Alabama offensive will face one of the top pitching duos in college softball in junior Kelly Barnhill and senior Aleshia Ocasio. Barnhill leads the SEC and is tied for eighth in the country with 177 strikeouts while Ocasio is fifth in the conference with 98 strikeouts and has issued only five walks in 85 innings pitched.
Over the past two weeks, Barnhill has fanned at least 10 batters in each of her last five appearances.
During his visit with reporters on Thursday, Alabama head softball coach Patrick Murphy spoke about the importance of being aggressive early in the count against Florida's dynamic pitchers.
"I think one of the keys this weekend is swinging early in the count because the best pitchers get ahead in the count. That's the key to success, but as a hitter, you need to be ready for that first pitch which it could be the best pitch you see in an at-bat." Murphy said.
Entering the weekend, Florida has committed only 14 errors as a team in 37 games. Alabama's head coach talked about taking the fight to the Gators and not relying on them to make mistakes.
"We have to beat them. They're not going to beat themselves. They're not going to commit errors. They're going to play the game the right way, and we have to come out and beat them." Murphy said.
Senior Alexis Osorio also spoke of the importance of having an aggressive mindset when it comes to competing against one of the top teams in America.
"We just have to go out there and compete and be determined to get after them." Osorio said.
Alexis Osorio's Senior Weekend
Alabama softball carries on another tradition this weekend as the program will honor Alexis Osorio for her senior weekend in Saturday's series opener.
The Riverside, California native made an immediate impact in Tuscaloosa by winning 22 games and striking out 227 batters as a true freshman in 2015.
The NFCA has named Osorio as either a first team or second team All-American twice in her first three seasons in Tuscaloosa.
After discussing her excitement for her senior day, Osorio reflected on observing past senior days and how her senior moment is finally about to arrive.
"I know over the years, just kind of watching over all the different senior days, I never thought this day would come. It's kind of weird to think about every day." Osorio said.
Monday - 6 PM (SEC Network)
College Softball Tidbits around Alabama
No. 11 Auburn looks for their third straight SEC series victory as No. 8 Tennessee travels to Auburn this weekend. The Tigers won two of three games at Ole Miss on Easter weekend and sneaked past Kennesaw State 2-1 Wednesday night. Senior Kaylee Carlson tied a school record with her 62nd career victory against Kennesaw State.
Coming off rough weekends in the Sun Belt, South Alabama and Troy return to the road for second straight weekends away from home. South Alabama travels to Texas State for three games after defeating Southern Miss 7-1 Tuesday night but losing three games at Louisiana last weekend. Troy heads to Appalachian State after splitting a Wednesday doubleheader against Florida A&M and losing two of three games at Georgia State over Easter weekend.
Samford fought from behind to beat Jacksonville State 11-10 Tuesday afternoon. Bulldogs freshman Ryan Brzozoski drove home a two-out two-run single in the bottom of the seventh for the victory. Jacksonville State and Samford hit two round trippers in the game. The Bulldogs travel to the University of Texas for three games while Jacksonville State will take on Belmont and Tennessee State in weekend doubleheaders in Oxford, Alabama.
Despite solid pitching performances from Emily Kachel and Megan Smith, UAB lost 2-0 on the road at Lipscomb Tuesday. The Blazers totaled just two hits in the loss. They'll travel to Southern Miss for a three-game series Saturday and Sunday.
Two of the hottest teams in the SWAC go head-to-head in Huntsville this weekend. Alabama A&M entertains Alabama State in a big three-game series. Alabama A&M is 7-2 in the SWAC and has swept Grambling and Jackson State over the past two weekends. In the opposing dugout, Alabama State is 6-3 in the conference and has a weekend sweep of Mississippi Valley State and a series win at Prairie View A&M over the past two weeks.