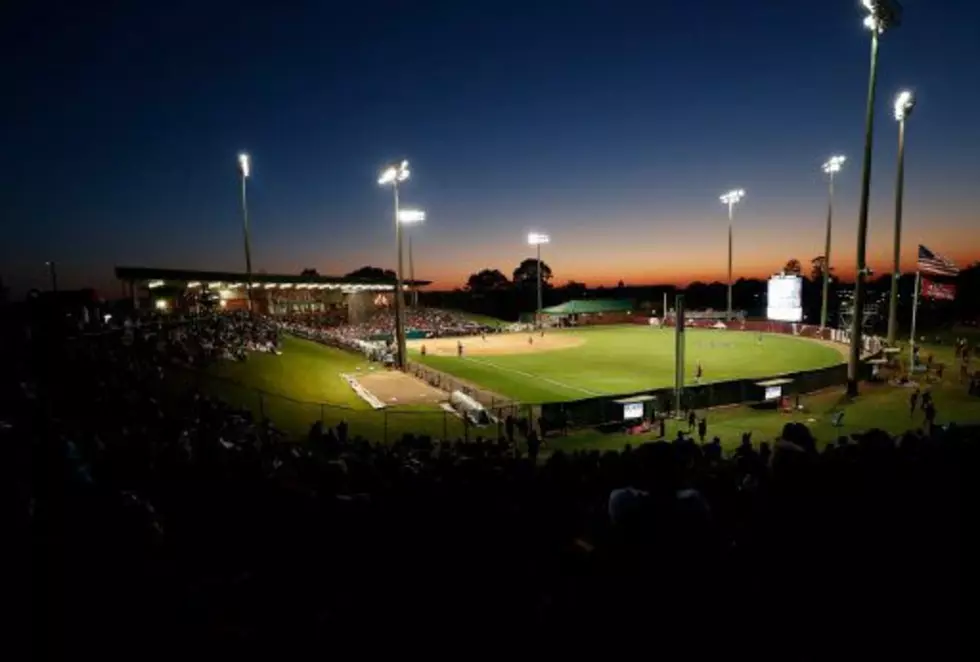 Across the Diamond: Alabama-Texas Gear up for Super Regional Play
Photo Courtesy of Alabama Athletics
No. 8 seed Alabama (55-7, 18-6 SEC) hosts No. 9 seed Texas (45-15, 12-6 Big XII) for this weekend's NCAA Tuscaloosa Super Regional.
From the early years to today, players such as Kelly Kretschman, Stephanie VanBrakle-Prothro, Kelsey Dunn, Jacquiline Traina and Alexis Osorio have built Alabama softball into one of college softball's most tradition-rich programs.
This week, Alabama softball carries on a tradition of begin the only college softball program to appear in every super regional since the NCAA implemented the super regional round in 2005.
This season, the Crimson Tide gets to play for a spot in the WCWS in front of the fans at "The Rhoads House". Prior to the start of their series against Texas, junior slugger Bailey Hemphill spoke about continuing the legacy of Alabama softball.
"We talk about tradition all the time. Murph (Patrick Murphy) always talks about past players and what every team's done. So it's just really awesome just to continue on that tradition and be a part of it." Hemphill said. "One day, I'll tell my kids I was part of the team that made every single super regional."
True freshman Montana Fouts also talked about how the rich tradition attracted her to Tuscaloosa.
"It is an honor just coming in just because it's where legends are made. It's real and it's every season. We always have the best crowds, and it's the best team to play for. It just means a lot." Fouts said.
Hemphill also touched on Patrick Murphy's ability to get his entire roster on the same page going into each season.
"I think he gets us all together and makes us all buy in." Hemphill said. "He makes us think that we're literally sisters. We buy in and we're 100 percent behind each other. We're all going in one direction."
Texas Head Coach Coach Mike White
Following the end of the 2018 season, the University of Texas lured Oregon head softball coach Mike White to succeed program founder Connie Clark.
He's developed Oregon into a Pac 12 powerhouse by leading the Ducks to five conference titles, nine NCAA Tournament appearances, five WCWS appearances and a 435-111-1 record in nine seasons.
In his first season as head coach, White has taken the Longhorns to their first super regional appearance since 2013.
During Wednesday's press conference, the Texas head coach discussed how blending four transfers into the program and getting his players to buy in to his system has been his biggest challenge in his first season as head coach.
"It's been a struggle for us at times. We've haven't got our systems as quick as we'd like. We're not doing the things that we take for granted sometimes from having had a program for eight years/nine years. Sometimes, it's been a little frustrating." White said.
Over the last few weeks, White has noticed a breakthrough with his team.
"The way we played last weekend and the last couples of games on the last day was very encouraging for me just seeing the fight and just the hustle and celebrating the little things." White said. "Regardless of what happens this weekend, I feel like we've done a lot of good things this year and we're excited to be here."
When a team has good pitching, they always have a fighter's chance to come out on top.
For the Texas Longhorns, pitching is their calling card with a staff ERA of 1.60. Individually, Miranda Elish and Shealyn O'Leary have teamed up to provide one of the top pitching combinations in the Big XII. Elish has an 18-9 record with a 1.68 ERA while O'Leary has a 13-2 record with a 0.54 ERA.
After losing to Sam Houston State in the Austin Regional opener, Elish carried the Longhorns on her back with four wins in four starts. The Crown Point, Indiana, native tossed 29 innings in those four starts allowing just four runs and three walks while striking out 31 batters.
Offensively, Texas has just 38 home runs as a team with 10 round trippers coming from sophomore Mary Iakopo. However, the biggest weakness comes in the field as the Longhorns have 60 errors as a team.
According to Coach Mike White, limiting errors is his biggest key to the weekend.
"Don't forget errors and errors is another third of an inning and that's one of our Achille's heels to tell you the truth." White said. "That's what we got to limit especially with Alabama. They're a team that's going to advantage of those."
Game Three (If Necessary) 1 PM (ESPN)