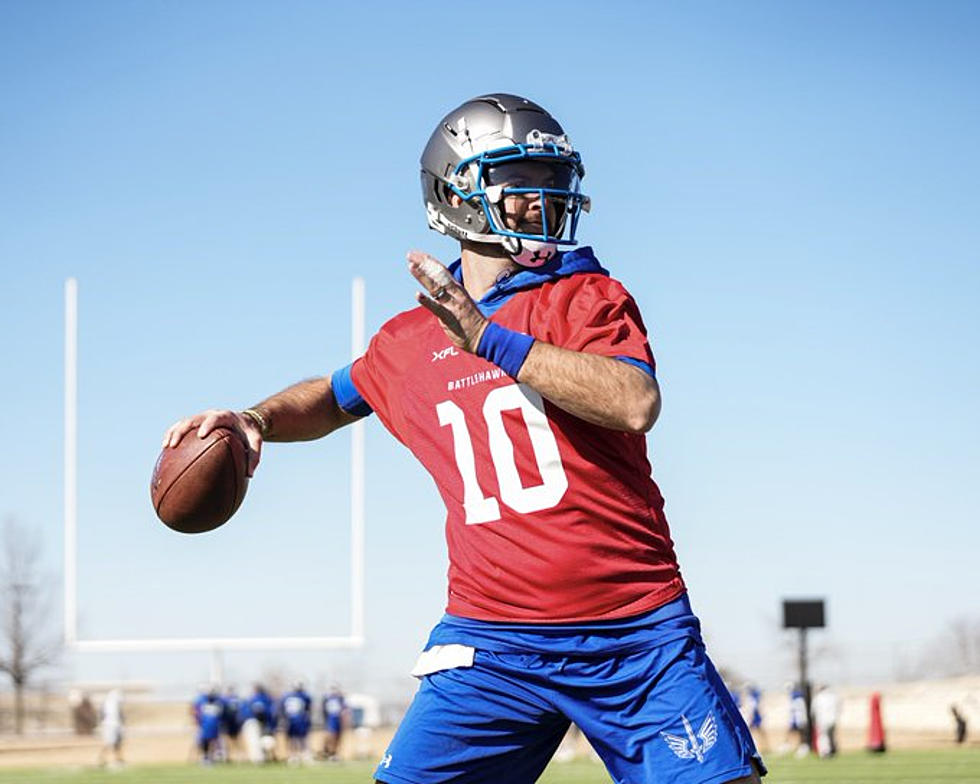 AJ McCarron Leads BattleHawks to a Comeback Win in His XFL Debut
Photo courtesy of @XFLBattlehawks via Twitter
The long-awaited return of the XFL finally took place with games on Saturday and Sunday. The league was originally founded by former WWE CEO Vince McMahon back in 2001, and struggled to compete financially against the NFL. The league became defunct after just one season.
While McMahon attempted to reboot the league in 2020, the COVID-19 pandemic caused it to shut down once again. Later that year, the XFL was purchased by a group led by Dwayne "The Rock" Johnson for $15 million. The third attempt at the XFL was set for a February 2023 start. The acquisition by The Rock created enormous hype for the new season. The XFL Draft took place in November 2022.
Many football fans in the state of Alabama were in for a big surprise when it was announced that former Alabama quarterback AJ McCarron, would be starting for the St. Louis BattleHawks. The first game for McCarron and the BattleHawks took place on Sunday as they faced the San Antonio Brahmas.
While the BattleHawks's offense had a slow start, they were able to get the ball down the field and put it in range for a field goal. Both teams fought a hard defensive battle with 3-3 being the score at halftime.
By the final half of the fourth quarter, the Brahmas had a 15-3 lead over the BattleHawks, who had been struggling to get around the defense all day. In a moment that reminded many fans of Alabama's comeback against LSU in 2012, McCarron rallied his team into the endzone followed by a three-point conversion to make the score 15-12.
Thanks to the unique rules of the XFL, the BattleHawks elected to attempt a 4th and 15 conversion instead of the usual onside kick in hopes of gaining another possession before time expired. The BattleHawks got the ball back and McCarron led his team down the field again with a pass over the middle to Austin Proehl for the game winning touchdown. The BattleHawks won 18-15.
McCarron shared an emotional moment with his children during the postgame.
Alabama vs. Georgia
No. 1 Alabama basketball defeats Georgia.
Alabama vs Auburn 2022
Alabama Baseball 2023 Roster
Take a look at the Alabama baseball roster for the 2023 season.