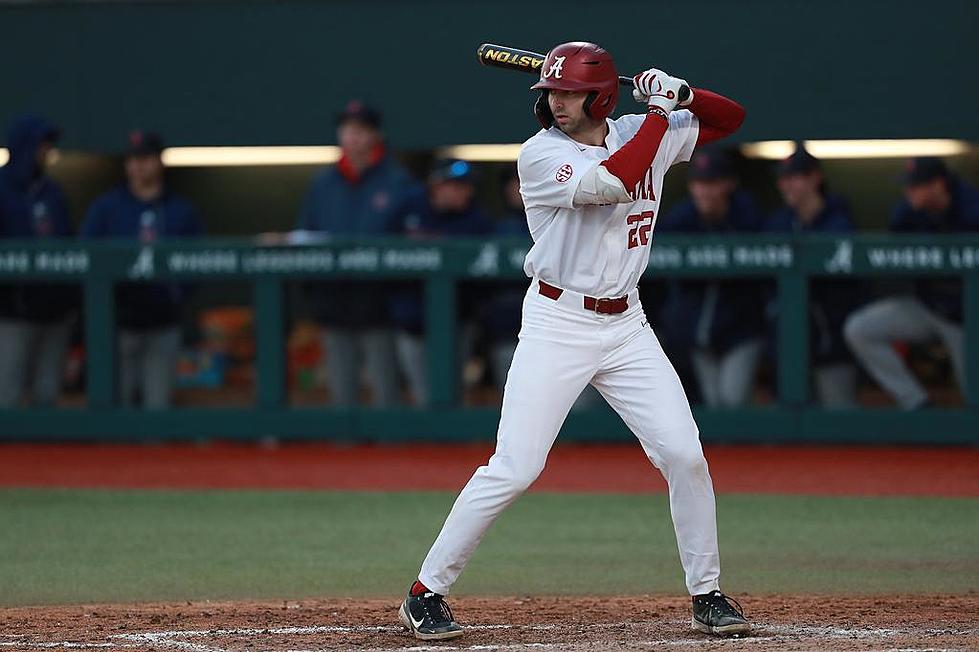 Alabama Baseball Stays Put In Latest Top 25 Rankings
Crimson Tide Photos / UA Athletics
On Monday, D1Baseball released its latest rankings for the 2023 season after opening weekend. The No. 20 Alabama Crimson Tide (3-0) did not move from the initial rankings, despite a perfect home series vs. the Richmond Spiders which included a mercy-rule victory on Sunday.
Alabama returns to the diamond Tuesday where it will meet Tennessee Tech in a midweek clash. On Wednesday, the Tide hosts UT Martin before traveling West to face Pepperdine over the weekend.
Coach Brad Bohannon's bunch is one of just six remaining undefeated SEC teams with the Tide taking care of business at home in three winnable contests.
Alabama faces six currently ranked teams on its schedule this spring, including the defending national champions of Ole Miss and No. 1 LSU.
For this week's full Top 25 list, click here.
Alabama Baseball 2023 Roster
Take a look at the Alabama baseball roster for the 2023 season.