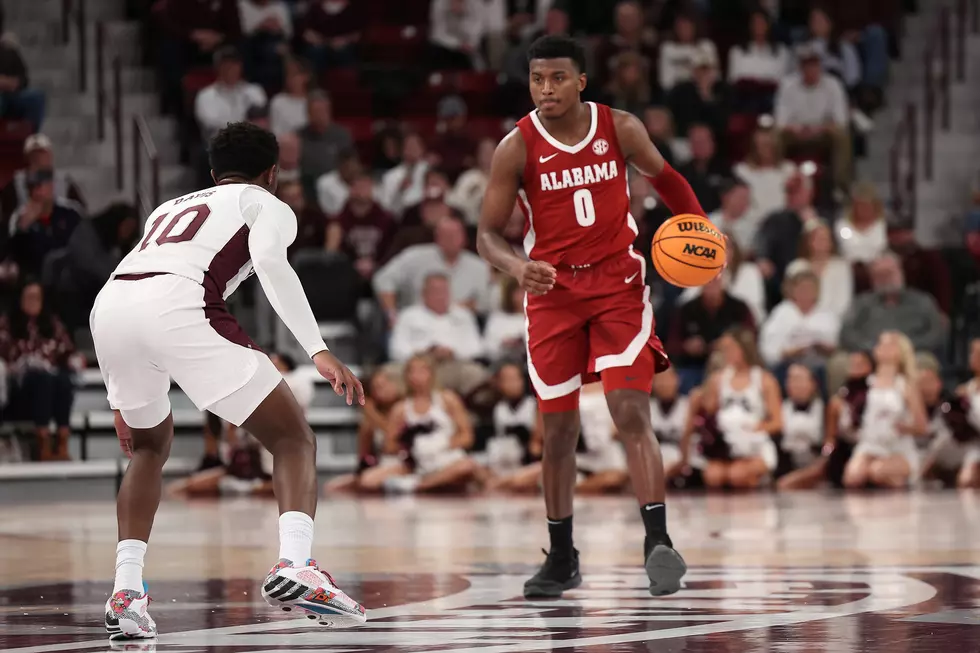 Alabama Basketball Has Opponent for SEC Tournament
Crimson Tide Photos / UA Athletics
The Alabama men's basketball team officially has its opponent for Friday.
The team will take on Mississippi State on Friday, March 9, 2023, at 12 p.m. CST in the quarterfinals of the 2023 SEC Tournament.
The Bulldogs beat the Florida Gators 69-68 in overtime to advance to the quarterfinals.
Alabama has played Mississippi State twice this season. The Tide won both those games, however both were tough victories to grab. The first game was on Dec. 28 in Starkville, Miss., and Alabama won 78-67. The second game was in Tuscaloosa, Ala., on Jan. 25 and Alabama narrowly won 66-63.
The Bulldogs have a 4-1 record this season at neutral site games while Alabama is 2-2 in that category.
Coverage will be on Tide 100.9 FM and the Tide 100.9 app which is free to download in the App Store.
Alabama vs. Georgia
No. 1 Alabama basketball defeats Georgia.