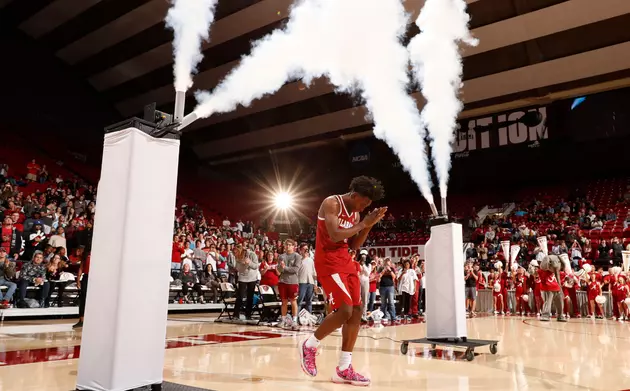 Alabama Basketball Preview: Collin Sexton Will Start Against Lipscomb
Photo courtesy of UA Athletics
Avery Johnson and the Alabama Crimson Tide come back from Annapolis, Maryland with a smile on their faces and a new focus heading towards the first home game of the season.
The Crimson Tide defeated Tubby Smith and the Memphis Tigers 82-70 despite struggling to stay out of foul trouble in the first half. As the lineup grew thinner and thinner with every foul, freshman point guard Collin Sexton had to watch from the sideline after serving a one-game suspension surrounding his NCAA investigation.
Sexton is back in the lineup and Coach Johnson said on his press conference on Monday that Sexton will be in the starting lineup for the home-opener against Lipscomb. Although Sexton presence was missed against the Tigers, Dazon Ingram help lead the Crimson Tide with his 20 points, 5 rebounds and 5 assist.
A potential starting lineup could include Sexton, Ingram, John Petty, Donta Hall and Alex Reese or Daniel Giddens. Reese offers a little bit more on the offensive end and has improved his outside shooting.
If the Crimson Tide wanted to try out a small-ball lineup against Lipscomb, Reese could be a perfect option, but if Coach Johnson wants to keep that big body and rebounder to be side-to-side with Hall, Giddens will get the call.
With injuries to Riley Norris, Braxton Key, and Ar'Mond Davis, Herbert Jones and Avery Johnson Jr could get a ton of minutes off the bench, they combined for 25 points against Memphis.
This meeting between Alabama and Lipscomb Bison's will be the third series between the two teams with both games taking place in Coleman Coliseum. Last season the Bison's finished the season 20-13, 11-3 in All-Atlantic Sun conference play.
Their head coach Casey Alexander enters his fifth season at the school just outside of Nashville and has a 63-66 record with the team.
The Bison's return four starters including juniors forward Rob Marberry and guard Garrison Mathew, both were named on the unanimous preseason selections in the conference. In just two games this season, Matthews leads the team in points with 31 points, Marberry is second 15 points.
Lipscomb averages 76.5 points per game shooting 44 percent from the field, but has struggled from three-point range in two games with only 32 percent from distance.
The Bison's are a good rebounding team with 42.5 in the season, 34 on the offensive board, so the Crimson Tide needs to control the boards and avoid second-chance opportunities some in which they gave up in the game against Memphis.
These first two games at home will be growing pains for Avery and the Crimson Tide with Alabama A&M coming up next. UT Arlington is a team the Crimson Tide can't sleep on at home with their senior forward Kevin Hervey, who had 28 points and 8 rebounds in their win over LMU and has been on many people's radar in the NBA Draft.
Let the Collin Sexton show begin in college basketball and let the Crimson Tide begin what they hope will be a great start to a home stretch in Coleman.