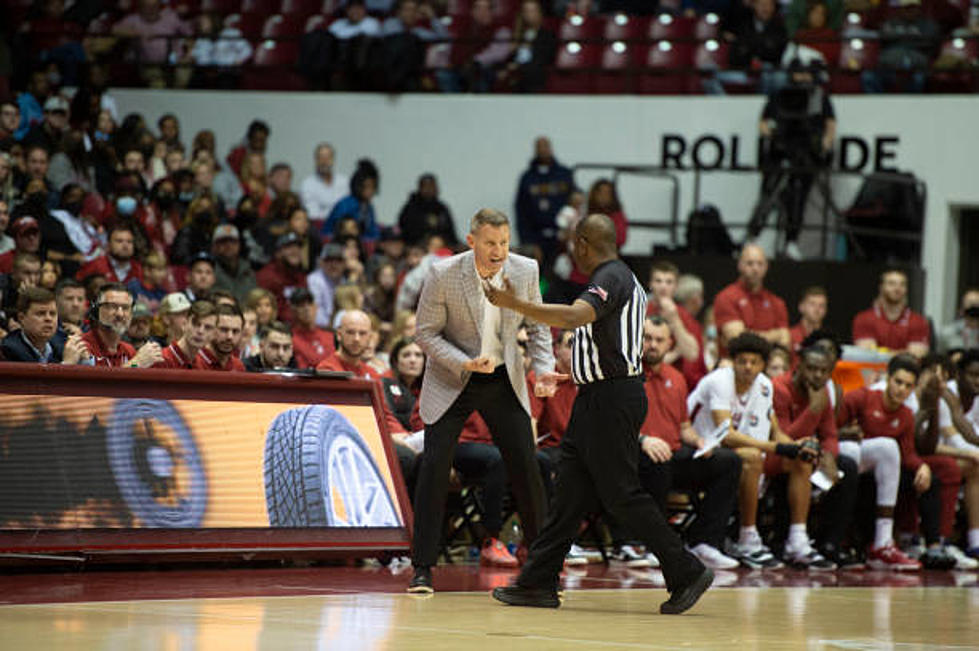 Alabama Begins Three Game Gauntlet This Weekend at Coleman
Getty Images
The only way to describe the season accurately thus far for the Alabama Crimson Tide is that of a roller coaster. A red hot non-conference start was highlighted by wins over Gonzaga and Houston, but low-lighted by losses to Iona, Davidson, and a blowout to Memphis.
The SEC schedule has also been all over the map in terms of sustained consistency. Alabama seemingly shows up in the big games against quality opponents such as Florida, LSU and even Auburn, then falls flat on its face against teams like Georgia and Missouri.
This weekend will begin the toughest three game stretch of Alabama's season, starting with the SEC/Big 12 challenge against defending national champions Baylor on Saturday at Coleman Coliseum. Alabama has had a tendency to play well against its stronger opponents this year, so fans are expecting a solid performance against the Bears.
Alabama had success last season and in the early part of this season. However, a lack of leadership combined with some complacency has led to Alabama not performing as well as it should be against lesser opponents. It has had problems playing down to its competition.
With all that being said, the approach to these games should be delicate. Alabama has performed very well against good teams while also showing a lack of effort in many matchups.
"We wanna stay the course in some regards, but you can't keep doing the same thing you've been doing. Now the issue has been in games like this we have been really good, so how much do you really want to change when we have stepped up in every big game? So I think it's more about every day consistency in practice that carries over into every game consistency. I think our guys heads are in a better spot," coach Oats said this morning.
On the injury front, Alabama should have Juwan Gary back tomorrow in a limited role according to Oats. Darius Miles will be out against Baylor and is questionable for the Auburn matchup on Tuesday. Getting Gary back should provide a physical and emotional boost to a team in great need of both.
Alabama will certainly have its hands full starting tomorrow. Baylor is an extremely deep team with postseason experience, and the Bears know how to play on the road in difficult environments (5-0 this season in road games).
Tipoff is set for 3 p.m. CST inside Coleman Coliseum. The game will be broadcast on Tide100.9.
Alabama Basketball Players Who've Played in the NBA
Bama All Time Steals
Northside Defeats Gordo - Week 4 2021
Northside took down the No. 1 team in Class 4A, beating the Gordo Greenwave 14-12.