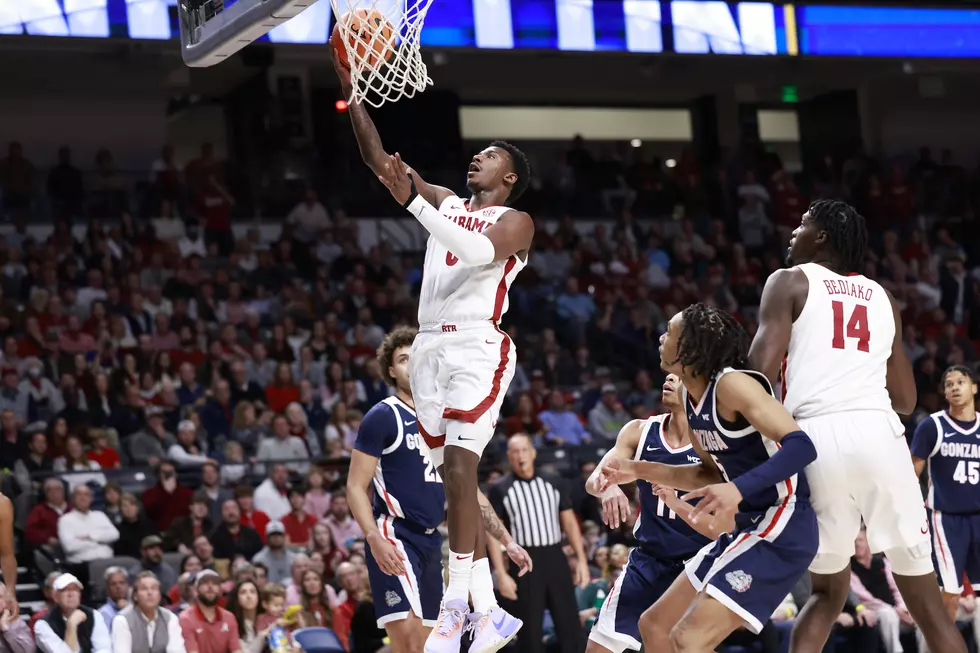 Alabama Falls in Latest AP Poll
Crimson Tide Photos / UA Athletics
The Alabama men's basketball team fell to No. 9 in this week's AP Poll.
The drop comes two days after the Crimson Tide lost its second game of the season to Gonzaga 100-90.
The Bulldogs jumped four spots to No. 11 following their win against the Crimson Tide.
Purdue remains the top-ranked program, followed by UConn at No. 2, Houston at No. 3, Kansas at No. 4, and Arizona caps off the top five.
Six SEC teams made the rankings this week, including three teams in the top ten. Tennessee landed at No. 8, Alabama is No. 9. Arkansas is No. 10, Mississippi State is No. 15, Kentucky is No. 19, and Auburn is No. 23.
To see this week's entire rankings, click here.
The Alabama Crimson Tide men's basketball team plays Jackson State on Tuesday, December 20, 2022, at 6 p.m. CT. Coverage will be on Tide 100.9.
Alabama vs Gonzaga Basketball 2022