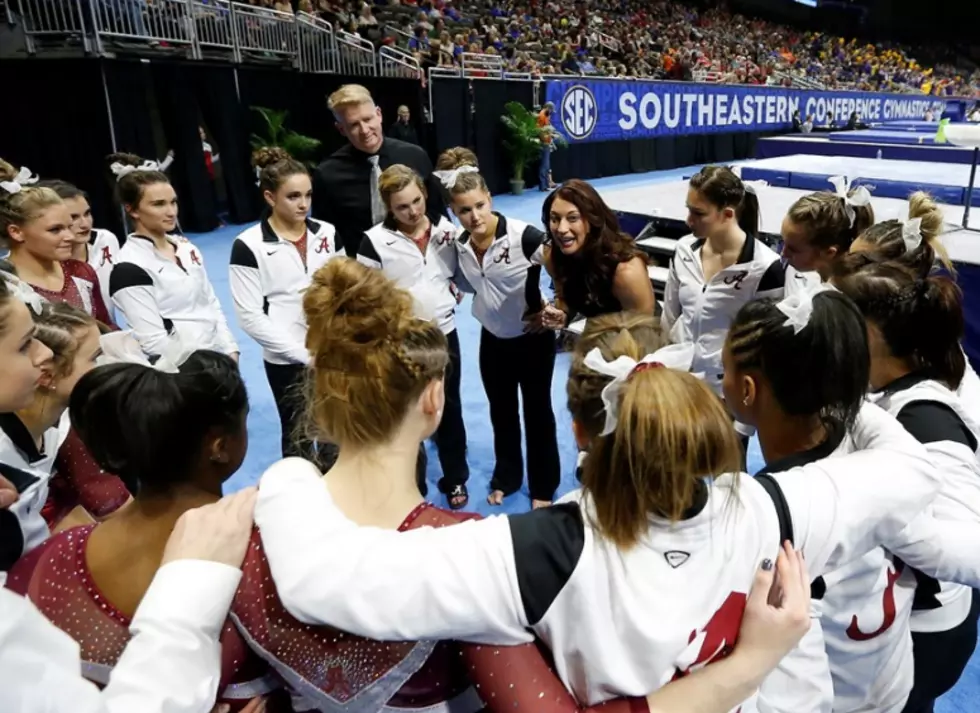 Alabama Gymnastics Takes Second at SEC Championships
Photo courtesy of UA Athletics
Seeded third coming into the day, the Alabama gymnastics team scored a 196.975 to take second in the 2018 Southeastern Conference Championships Saturday night in Chaifetz Arena in St. Louis, Mo.
LSU won the title with a 197.400, followed by the Crimson Tide in second. Florida (196.825) and Kentucky (196.550) rounded out the top-four teams. It marked the Crimson Tide's 20th consecutive top-three finish and the 29th time Alabama has finished first or second at the SEC Championships.
Individually, junior Ari Guerra won the floor exercise with a 9.900. Guerra and seniors Nickie Guerrero and Kiana Winston earned All-SEC honors, while Lexi Graber was named to the SEC All-Freshman team.
Alabama started the night off with a season-best 49.450 on the balance beam led by twin 9.95s from Winston and Guerrero. The Tide came away with a 49.275 on the floor exercise led by Guerra's 9.900.
Guerrero and Guerra led the way on vault, posting matching 9.9s to pace UA to a 49.300, tying its season-best mark. A 48.950 on the uneven bars, led by a 9.850 from sophomore Wynter Childers, put the title out of reach for the Tide
Alabama returns home to host the 2018 NCAA Tuscaloosa Regional on Saturday, April 7 at 4 p.m. CT. Tickets are available through the Alabama Ticket Office (205.348.2262) or online at RollTide.com.