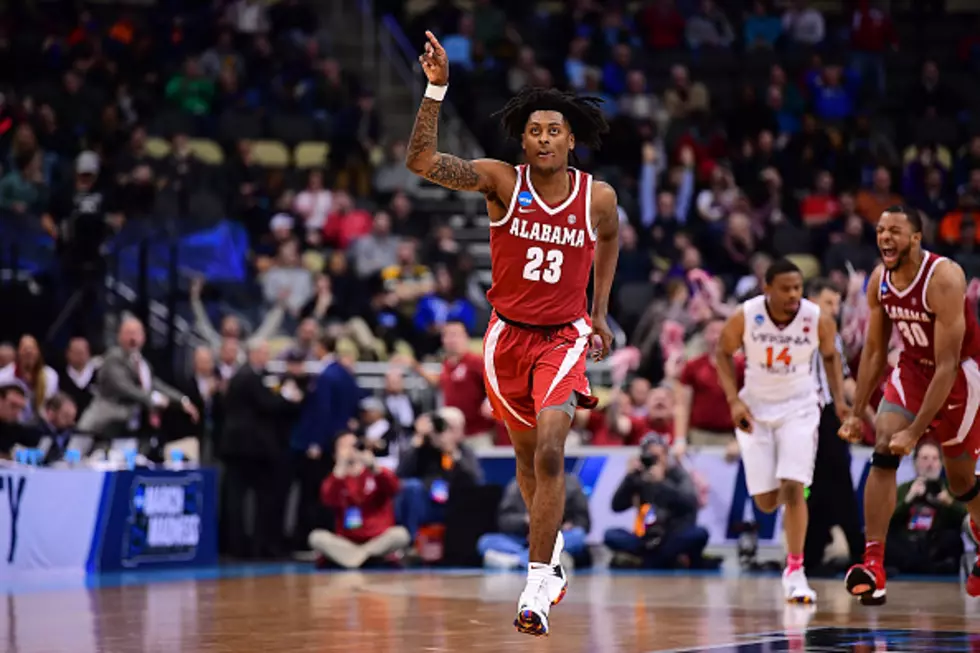 Alabama Men's Basketball Set to Play Baylor in 2019 SEC/Big 12 Challenge
NCAA Photos via Getty Images
The Alabama men's basketball team will travel to Waco, Texas, where it will face the Baylor Bears as a part of the 2019 SEC/Big 12 Challenge, the Southeastern Conference announced Thursday.
The Crimson Tide will be playing its third game as a part of the series between the conferences where it sports a perfect 2-0 record in the event. Last season, Alabama captured an 80-73 victory over then-No. 12 Oklahoma in Coleman Coliseum. The Tide's only other contest in the Challenge came on Nov. 14, 2013, when Alabama defeated Texas Tech, 76-64, in Tuscaloosa. The 2019 game will mark the first time the Tide has played on the road as a part of the Challenge.
Alabama and Baylor will meet on the hardwood for the eighth time in series history when the teams square off in late January and the first time the schools will play in Waco. Six of the previous eight contests in the series have been played at a neutral site including the last meeting, which came on Nov. 26, 2009. The Tide defeated the Bears, 79-76, in the opening round of the Old Spice Classic in Lake Buena Vista, Fla.
All 10 of the Big 12's teams and 10 of the SEC's 14 member institutions will participate in this year's event. Each of the 10 SEC teams that participated in the 2018 Challenge are a part of the 2019 event. The SEC is coming off a 6-4 win in the Big 12/SEC Challenge after a 5-5 tie in 2017.
This will be the fourth year that a bye in the league schedule for participating teams was created to accommodate the single-day format. The four SEC teams not participating will play each other in conference games the same day.
Four of the 10 games will be televised on ESPN, four on ESPN2 and two games will air on ESPNU. All 10 games will also be available on the ESPN app. ESPN's College GameDay – the Saturday roadshow that discusses the top storylines of the college basketball season – will originate from one of the Challenge games.
Start times and network designations will be announced at a later date.