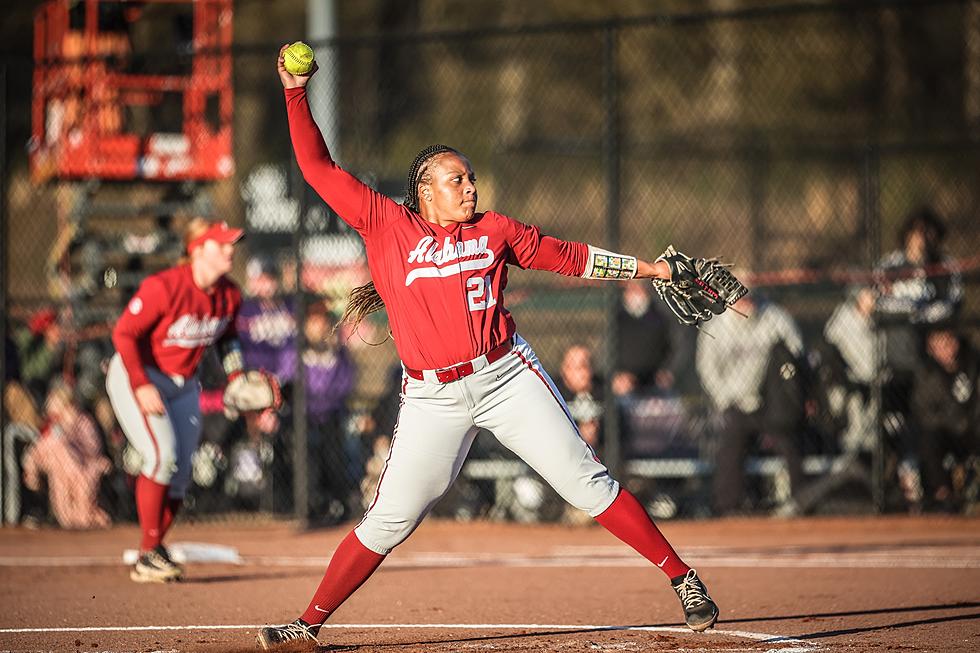 Alabama Softball Bounces Back with Win over North Alabama
Photo Courtesy of @AlabamaSB, via Twitter
The Alabama Softball team returned to play in the state of Alabama for the first time since its four game stretch in Texas, picking up a 5-2 victory in Florence over the University of North Alabama.
Jaala Torrence got the start for the Crimson Tide, and picked up her sixth win of the season. She pitched 5.1 innings, allowing six hits and two runs, with two strikeouts. 
Alex Salter and Montana Fouts both pitched in relief to close things out, with Fouts earning the save, her third of the season.
The Crimson Tide bats once again got off to a slow start to the contest, allowing North Alabama to jump out to an early 1-0 lead with an RBI single from shortstop Haven Kirby.
Things finally came alive for Alabama in the top of the fourth inning. Ally Shipman doubled to begin the inning, and scored short after thanks to an RBI single from Bailey Dowling.
Emma Broadfoot followed with a double of her own to score two more runs for the Tide. A sac fly from Kali Heivilin and an RBI single from Kristen White capped off the five-run inning, and the only scoring of the day for Alabama.
North Alabama added another run in the sixth inning, but failed to climb back further against Salter and Fouts.
In the final inning of the game, Montana Fouts came in for relief and struck out two of the three batters she faced, putting her over 1,000 career strikeouts. She's the fifth player in Alabama softball history to reach the historic mark, and the first since Alexis Osorio in 2018.
Alabama heads back to Tuscaloosa to open conference play, taking on Arkansas on Saturday, March 18, at 4:30 p.m. CT for the first of a three-game series.
Alabama vs Texas (Game 2)
Alabama vs Columbia Baseball