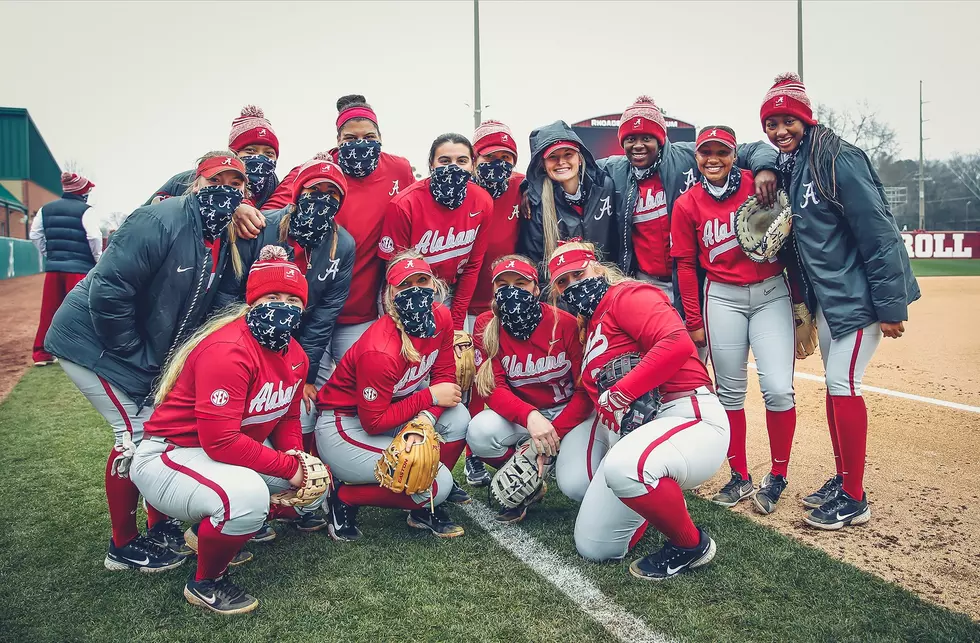 Alabama Softball is Making Moves After a 4-0 Week
Photo Courtesy of @UA_Athletics on Twitter
The Alabama Crimson Tide is sitting high up on the week one rankings after opening week.
Due to the weather the Tide had to find some last-minute opponents and despite the schedule changes, they did not disappoint.
Alabama now has a 4-0 record for the start of the 2021 season.
The Tide's pitching rotation in week one allowed six hits, four walks and threw 39 strikeouts over 24 innings. The team as a whole scored 29 runs through four games and run-ruled in two.
The team began the preseason ranked at No. 8 in three polls, the last time that the Tide was ranked No. 8 in the preseason, Murphy and his team went on to win the 2012 National Championship.
Alabama is moving up the ranks and now takes two No. 5 and two No. 6 spots for week one.
Alabama rounds out the top five on both the NFCA D1 Top 25 Coaches Poll and the D1Softball poll securing the No. 5 spot.
The Tide currently sits at No. 6 on both the USA Softball and Softball America polls.
This weekend the team will be competing against Liberty and LSU during the Easton Bama Bash at home. Liberty is not ranked in the top 25 while LSU has various rankings among the polls.
The 10 Greatest Athletes from Alabama