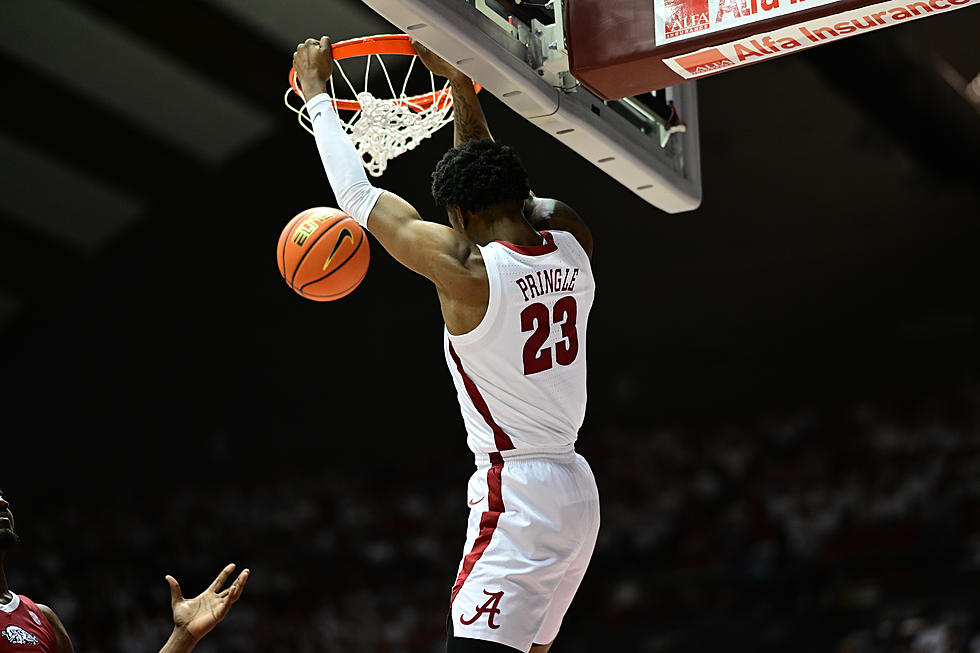 Alabama Stays Put in Latest AP Poll
Crimson Tide Photos / UA Athletics
The Alabama men's basketball team ranked No. 2 in this week's AP Poll.
The Crimson Tide has 1,456 points and received five first-place votes.
Houston stays the top-tanked team, followed by the Tide at No. 2, Kansas at No. 3, UCLA at No. 4, and Purdue capped off the top five.
Four SEC teams made the rankings this week. Joining Alabama is Tennessee at No. 12, Kentucky at No. 23, and Texas A&M at No. 24.
To see the entire list of rankings, click here. 
The Alabama Crimson Tide men's basketball team takes on the Auburn Tigers on Wednesday, March 1, 2023, at 6 p.m. CST. Coverage will be on Tide 100.9 FM and the Tide 100.9 app which is free to download in the App Store.
Alabama vs. Georgia
No. 1 Alabama basketball defeats Georgia.