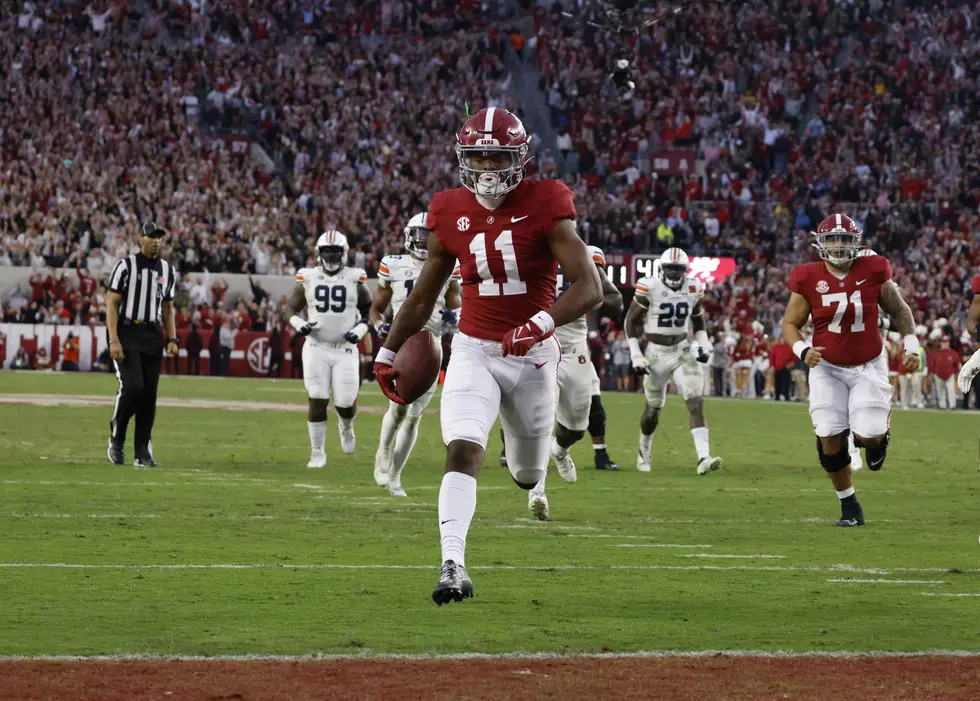 Alabama Transfer Announces New Home
Crimson Tide Photos / UA Athletics
Traeshon Holden announced his intentions to enter the transfer portal five days before the College Football Playoff selection show even occurred and four days before conference championship weekend came to a conclusion. Now, he has found and committed to his new home.
Holden will be transferring to Oregon to play for a Ducks team led by former Alabama graduate assistant Dan Lanning.
Holden drew mixed reviews from Alabama fans in his three years with the Tide. Many expected him to step up into a true number one wide receiver role, others weren't disappointed by his decision to enter the transfer portal before the team was even eliminated from playoff contention.
Holden played just five games as a freshman, but played almost every game his sophomore and junior seasons. In that time, he amassed 46 receptions for 570 yards and seven touchdowns.
Alabama had the second most dropped passes in the SEC this season with 25, and Holden was credited with four of those.
No. 8 Alabama Beats No. 1 Houston
The No. 8 Ranked Alabama Men's Basketball Team took down the No. 1 Houston Cougars 71-65 after mounting a 15-point second half comeback in Houston on December 10.
Alabama vs Austin Peay
The Alabama Crimson Tide defeated the Austin Peay Governors by a score of 34-0 on Saturday November 19, 2022.