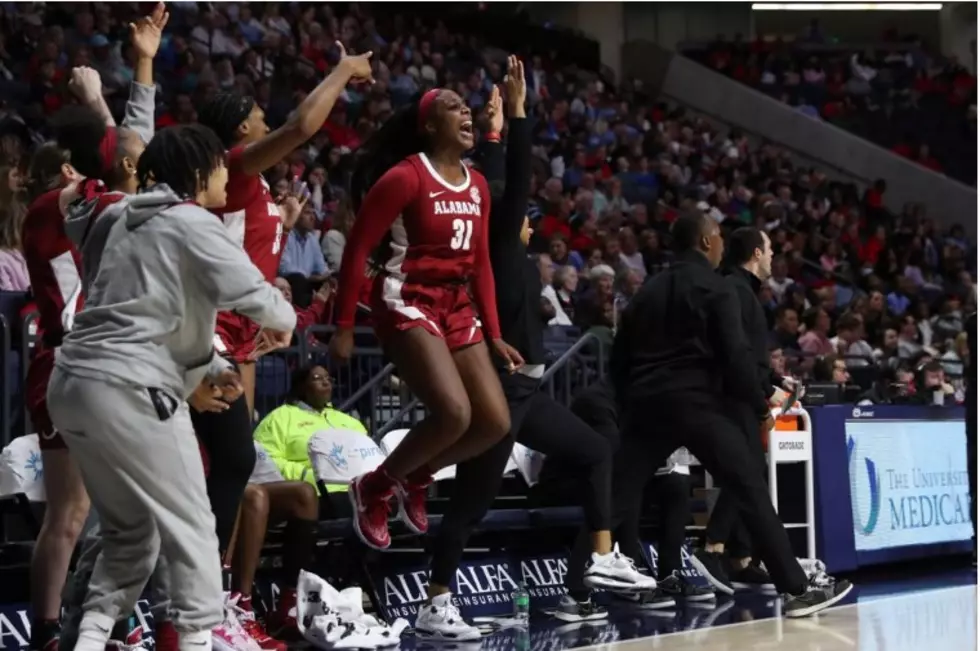 Alabama Women's Basketball Dominates Over Ole Miss
Photo from Crimson Tide Photos
Alabama women's basketball pulled out a 63-58 win over Ole Miss on Sunday, breaking the Rebels' win streak, and becoming their first SEC loss this season.
The Tide was missing two of its top scorers, Brittany Davis and Megan Abrams during the game due to injuries yet still managed to come out victorious. Alabama showed incredible teamwork as the Tide was almost able to even the score at halftime after struggling to make shots in the first quarter.
Sarah Ashlee Barker led the Tide with 16 points scored and Loyal McQueen followed with 14. Jada Rice was also a standout player with 11 points and 11 rebounds throwing the Rebels for a loop. Once the third quarter hit, Alabama came out strong with a five-point lead that they maintained for the remainder of the game leading to their win.
"I'm shocked," said Ole Miss coach Yolett McPhee-McCuin. "We had looked incredibly strong. I just thought they took the moment for granted. We never played like it was urgent. We played like we were up by 20 the whole game, and I'm not sure the reason for this."
The Tide played all nine of its healthy players in the first quarter. Six of the nine Alabama players found their way to the scoresheet. Even in times of adversity, the team shows depth and upcoming opponents should consider them a force to be reckoned with. After the win, the girls celebrated with hugs and high-fives all around.
"They do all count the same, all equally important but this one kind of puts that exclamation point on how hard this bunch has worked. They deserved to win today," said Alabama coach Kristy Curry.
As the season progresses, more SEC opponents will be faced on the road for the Tide. Upcoming is Texas A&M on Jan. 19 and LSU on Jan. 23.
Alabama Women's Basketball Photo Shoot 2022-23