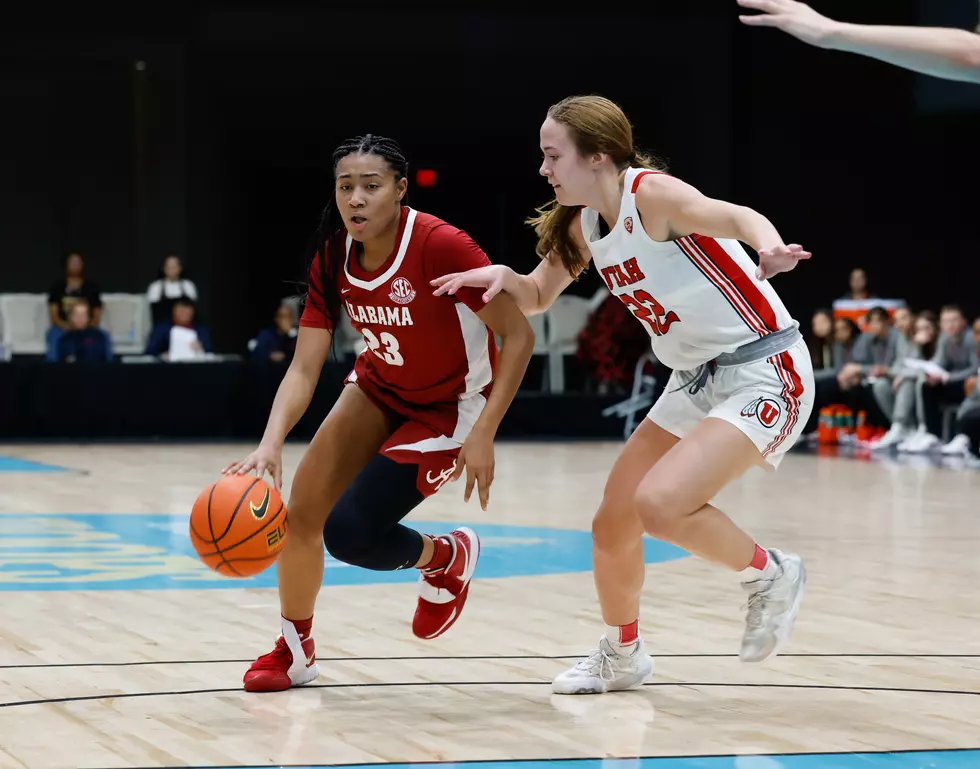 Alabama Women's Basketball Falls to Utah in First Bahamas Match
Crimson Tide Photos / UA Athletics
The Alabama Crimson Tide women's basketball team was defeated in a close contest to the No. 17 Utah Utes by a final score of 93-86. This was the Crimson Tide's first match of the Baha Mar Pink Flamingo Championship in Nassau, Bahamas.
It was a back-and-forth effort from both sides throughout the match. Alabama held a slim four-point lead after halftime, but after a sluggish third quarter where the Tide was outscored 27-16, Alabama failed to make up the lost ground in the fourth.
"I don't feel like we've gotten off to very good first quarter starts, so we were able to fix that in the first quarter, and we weren't able to sustain that in the third," Alabama head coach Kristy Curry said. "That's something we'll go back and look at."
Graduate student guard Brittany Davis led the Crimson Tide with 23 points and five assists on the day. Four Crimson Tide players scored in double-figures in the contest including Davis, Loyal McQueen, Megan Abrams, and Aaliyah Nye. Nye scored 17 points on 6-of-8 shooting before exiting with an ankle injury.
For the Utes, guard Gianna Kneepkens led the team in scoring with 21 points, while forward Alissa Pili added 18 and forward Jenna Johnson had 17. 
Despite winning the turnover battle and converting more shots than the opponent, it was at the charity stripe where the Tide failed to match Utah. The Utes got to the free-throw line 28 times in the game, making 27 of those shots. Alabama shot only 14 free throws, making 12 of them.
"We just weren't able to get enough stops without putting them on the free throw line," said Curry.
This is Alabama's second straight loss after falling to South Florida last week, and the Tide now drop to 2-2 on the season. Alabama has a chance to snap this losing streak in its second match of the Baha Mar Pink Flamingo Championship against Wake Forest.
That game will be on Wednesday, Nov. 23 at 10 a.m. CST. All games at the Pink Flamingo Championship will be streamed live on FloHoops.
Alabama Women's Basketball Photo Shoot 2022-23
Notable Bama Players to Play in the WNBA
Alabama vs Austin Peay
The Alabama Crimson Tide defeated the Austin Peay Governors by a score of 34-0 on Saturday November 19, 2022.