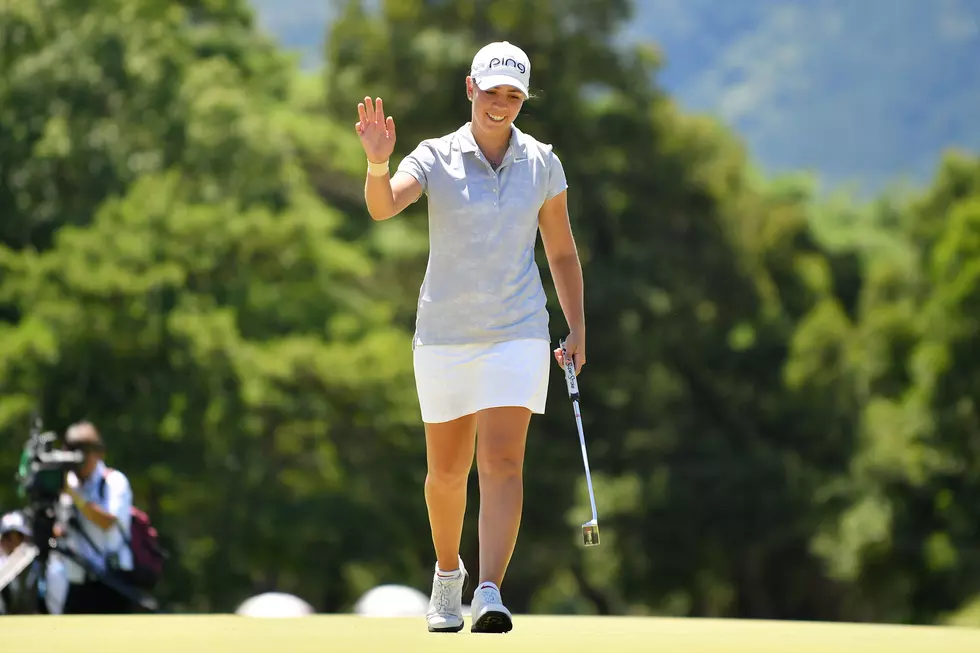 Alabama's Kristen Gillman Wins 2nd US Women's Amateur Title
Getty Images
KINGSTON SPRINGS, Tenn. (AP) — Kristen Gillman won the U.S. Women's Amateur for the second time Sunday, beating Alabama teammate Jiwon Jeon 7 and 6 in the 36-hole final at The Golf Club of Tennessee.
"It's really cool to be able to have it on there again," Gillman said about her name on the Robert Cox Trophy. "Everyone who was playing in this tournament was picturing their name on it at the end of the week, so it's really nice to be able to do that and accomplish that."
The 20-year-old Gillman, from Austin, Texas, also won in 2014 as a 16-year-old at Nassau Country Club in Glen Cove, New York.
"It was definitely more emotional to win this time," Gillman said. "And my mom (Laura) wasn't able to come the first time, so she flew here last night to watch me play in the final match. So it was really cool to have her be able to be here, too, to experience this win because I know that last time she wanted to be here, but she just had eye surgery, so she couldn't fly."
On Sunday, Gillman was 5-up after nine holes, winning four straight from Np. 4-7. She was 5-up after 18 holes and increased the margin to seven on the second 18.
Gillman won the Japan LPGA's Century 21 Ladies Golf Tournament last month for her first victory in a professional event. She also starred in U.S. victories in the Curtis Cup and Palmer Cup, and tied for 27th this year in the U.S. Women's Open.
Gillman's four-year span between titles is the second-largest in event history. Dorothy Campbell Hurd had a 14-year period between titles, winning in 1910 and 1924. Margaret Curtis also had a four-year span between titles, winning her first in 1907 and second in 1911. She also won again in 1912.
The 21-year-old Jeon is from South Korea. She transferred from Daytona State Junior College to Alabama, with Gillman serving as Jeon's host when she took her recruiting trip to Tuscaloosa last fall.
"She was very consistent all day," Jeon said. "It was a little difficult for me to catch up on her. But that is the one I cannot control. So I was trying to play my best. I didn't play my best today, but I tried my best on the course. I really appreciate that she played great today."