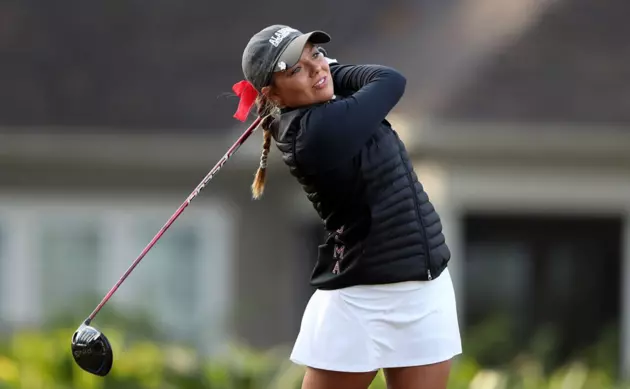 Alabama's Lauren Stephenson Falls in Historic Match at U.S. Women's Amateur
Courtesy: Alabama Golf
In the longest match in the 123-year history of the United States Golf Association, Alabama's Lauren Stephenson fell to Chinese Taipei's Chia Yen Wu on the 12th playoff hole of her quarterfinal match at the 2017 U.S. Women's Amateur at the par-72, 6,423-yard San Diego Country Club in Chula Vista, Calif. on Friday
The 30-hole match surpassed the previous U.S. Women's Amateur record for longest match, which was 27 holes and occurred four times previously, the last in 2007. The previous longest match at any USGA event was 28 rounds at the 1930 U.S. Men's Amateur and the 1960 Men's Junior Amateur.
Stephenson and Wu each won four holes in regulation with Wu taking a 2-up lead after three holes before Stephenson rallied to square the match with wins at No. 4 and No. 9. Stephenson then took a 2-up lead by winning holes 10 and 12. Wu squared the match with wins on No. 15 and No. 17 to force the playoff. The two traded pars for 11 playoff holes before Wu won the match with a long par putt on the 30th hole.
This was Stephenson's second appearance at the U.S. Amateur, she previously played in the tournament in 2016 and concludes a summer schedule that included a 41st-place finish at the U.S. Women's Open in July for the Lexington, S.C. native.
Alabama will open its 2017-18 schedule at the Mason Rudolph Championship Sept. 15-17 in Franklin, Tenn.