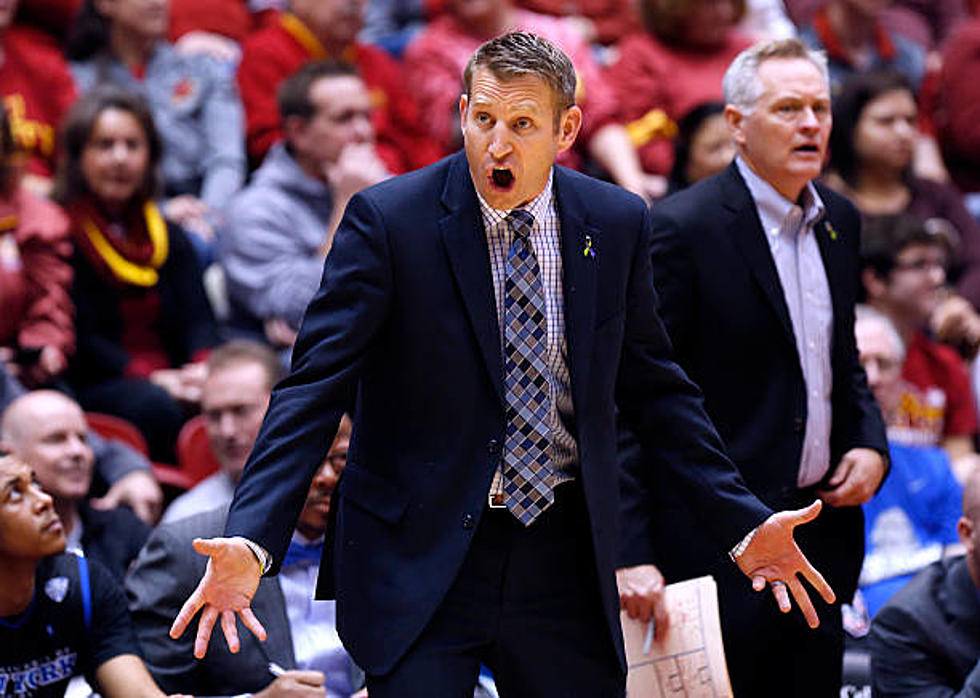 Alabama's Oats Wants More Defense
Getty Images
Fresh off a 2-0 start and up two spots in the AP and coaches polls to No. 22, Alabama basketball is humming on offense but on defense, well, coach Nate Oats is not thrilled. Here are a few things Oats had to say Monday in a media availability.
"We're the only team in the (Southeastern) conference with two guys averaging over 20 points  per game [in Grant Nelson and Aaron Estrada] and [Mark] Sears is right there, Oats noted."You have three guys hitting from the perimeter it opens up spaces.
"We're off to a good start offensively, but we've got to get better on defense. We chart blow-by's and some guys didn't play the minutes [in Friday's Indiana State win] they wanted to.:
One player who didn't play in either of Alabama's first two games is 6-9 freshman wing Kris Parker, partially due to an eye abrasion but Oats said there is another reason he may not see action this week.
"We're in the process of talking about possibly redshirting Kris [Parker]," Oats said. "Just (to) get (him) stronger, get (him) better at some things. I think he's got chance to be really good. He had the injury. He's healed from the injury. He's practicing, but we're in the process of talking through that right now."
Parker was the nation's No. 88 recruit coming out of Tallahassee, Florida's Crossroad Academy.
As for Tuesday opponent South Alabama, Oats pointed out that it's the third game in the three-game series with the Jaguars from Mobile "and they played us to single digits in the first two and I think they will be tough again."
Oats also said in response to a question from Tide 100.9 that he has not received any pushback from fans for playing Friday home games during high school football playoff season.
"What, do you want us to play Saturdays and compete with college football?" he panned.
[No, but Thursdays would be nice for those of us who cover both sports, coach.]
Tip-off Tuesday night at Coleman Coliseum is set for 7 p.m. and you can hear the game on 95.3 The Bear.
Take a Look at Some of Tuscaloosa's Best Holiday Light Displays
To submit a photo for the gallery, and chance at the $1000 prize, make sure you click on the "Light Up Tuscaloosa" tab at the top of the page!
Gallery Credit: Brittany Marshall