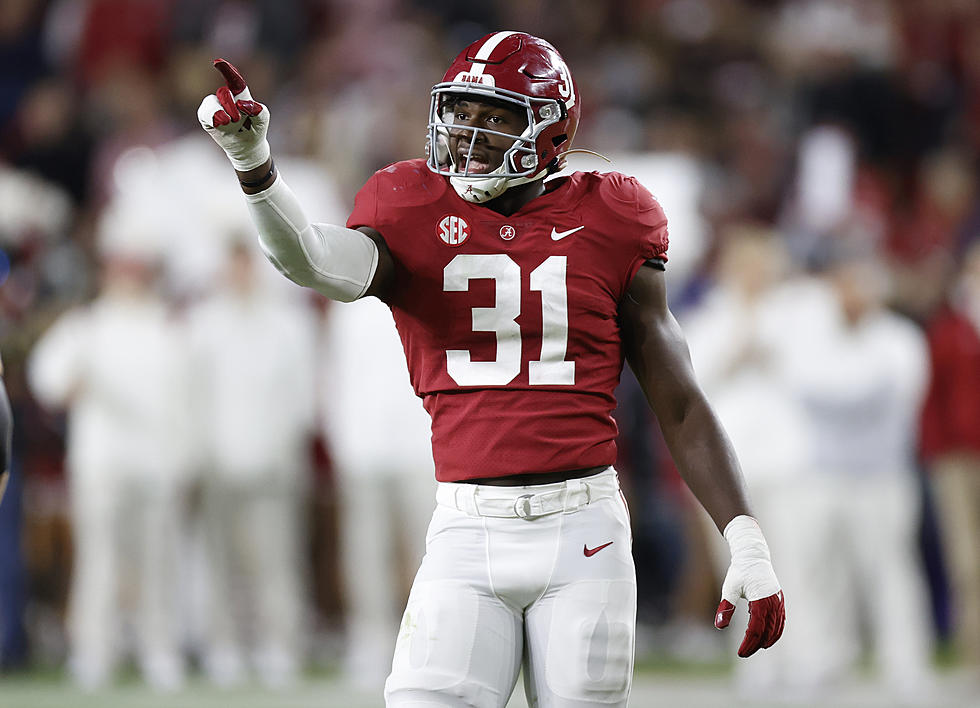 Alabama's Will Anderson Still Feels Disrespected Ahead of the Cotton Bowl
Crimson Tide Photos / UA Athletics
Will Anderson heard you this year.
He heard you call the 2021 Alabama Crimson Tide flawed in October, saying the Alabama wasn't a championship level team. "The Terminator" heard you complain about close wins over Florida, LSU and Auburn and even write the Tide off as pretenders after the loss to Texas A&M.
Anderson, the NCAA sack leader in 2021 with 15, still feels his top-ranked Crimson Tide team is being disrespected prior to the semifinal matchup with No. 4 Cincinnati in the Goodyear Cotton Bowl.
"To me, I still feel like we're the underdog in this game. I mean, all year we have been disrespected. I'm pretty sure we're still probably getting disrespected out there," said Anderson. "Where right now we're not really worried about the external factors. We just have to worry about what's going on inside the facility and the practice field and all the meetings and stuff like that. And I think that's our biggest concern right now, making sure that we're ready and prepared for this game."
Alabama, the defending national champions, enters the Cotton Bowl as a 13.5 point favorite over Cincinnati and has been ranked as a top-five team throughout the entire season.
The Bearcats have protected quarterback Desmond Ridder this season well only allowing 20 sacks all season. However Cincinnati will undoubtedly face its toughest matchup on Friday in a motivated Will Anderson and his "underdog" Crimson Tide.
The 2021 Alabama Football Schedule in Photos
Alabama Crimson Tide All-Time Sacks Leaderboard
Alabama vs Miami: 10 Things You Need To Know
No. 1 Alabama takes on No. 14 Miami on Saturday, Sept. 4 in Mercedes-Benz Stadium to open the season. Fans will be back in full force to celebrate the kickoff of the new year. Here's what you need to know about this weekend's game!