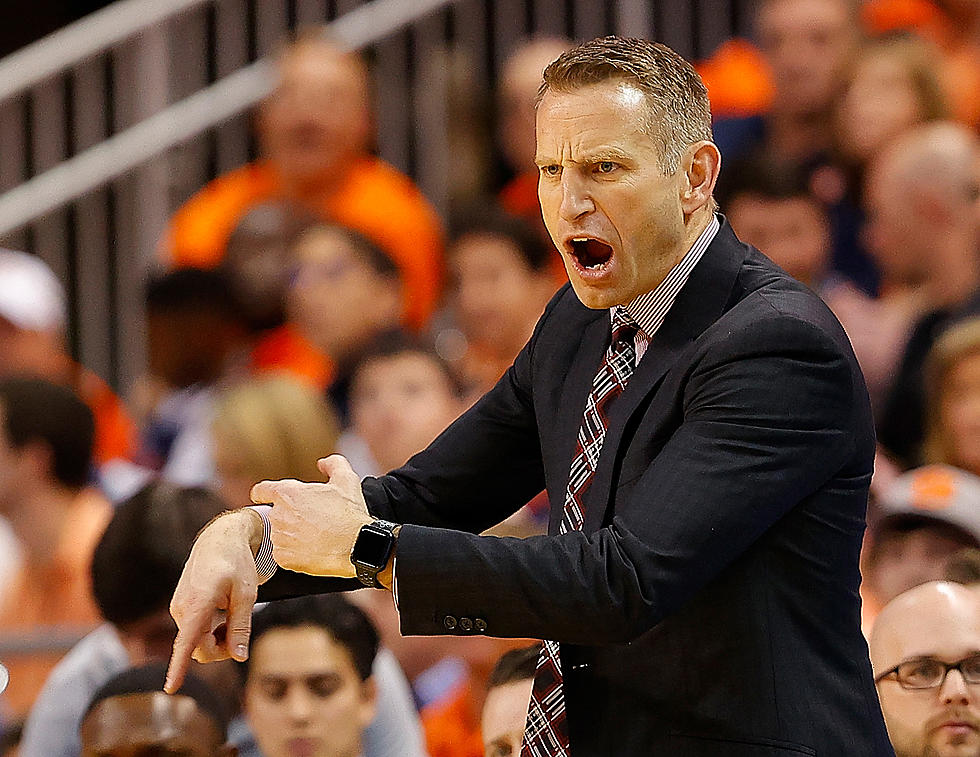 Bama Basketball Breakdown
Getty Images
In the sports world, it is never too early to look ahead at what could be down the road. This is evident with ESPN's Joe Lunardi's latest "Way Too Early" Bracketology, which has Alabama making the 2021 NCAA tournament as an 8th seed. The Tide's last appeared in the NCAA Tournament in 2018 as 9th seed.
There is a lot to look forward to this upcoming 2020-21 season with the men's basketball program led by head coach Nate Oats. Oats brings back three starters from this past season with a forth possibly returning in John Petty Jr., who is still unclear about whether or not he'll stay in the NBA Draft. Alabama also currently has five players in their 2020 recruiting class which ranks 21st overall in the nation according to 247sports.
The three starters returning for the Crimson Tide are Herbert Jones, Alex Reese, and Jaden Shackelford. Jones, who just recently withdrew himself from the NBA Draft to return for his senior season, averaged 7.9 points, 6.4 rebounds and 2.3 assists per game this past season. Reese is a rising senior who averaged 8.8 points, 4.8 rebounds, and 1.1 assists per game a season ago. Shackelford averaged 15 points, 4.5 rebounds, and 1.4 assists per game as a true freshman.
Petty Jr.'s possible return would bring a key veteran presence back for Oats' squad. This past season, Petty Jr. averaged 14.5 points, 6.6 rebounds, and 2.5 assists a game. Petty Jr. has until August 3rd or 10-days after the NBA combine, whichever comes first, to make his decision to stay in the draft or return for his senior season.
The 2020 recruiting class is headlined by four-star combo guard Josh Primo out Royal Crown International in Toronto, Canada. Primo ranks as the 8th best player at his position and 57th overall in the country. It continues with another Canadian, four-star power forward Keon Ambrose-Hylton who attended Andrews Osborne Academy in Willoughby, OH and he ranks 23rd at his position and 121 overall. Following him is three-star power forward Darius Miles from IMG Academy in Bradenton, FL who ranks 29th at his position and 139th nationally. Coming from the junior college rankings is combo guard Keon Ellis, who attended Florida South Western State College in Fort Meyers, FL. Ellis is a three-star recruit who ranks 8th nationally among junior college players. Rounding out Oats's class is graduate transfer Jordan Bruner. Bruner is a forward who played his previous three seasons at Yale and quickly became one of the most sought out graduate transfers in the country after averaging nearly a double-double a year ago.
Outside of the recruiting class and returning starters, the Tide also have point guard Jahvon Quinerly returning after sitting out this previous season due to NCAA transfer rules. Quinerly is a former five-star recruit who ranked 29th overall in the 2018 recruiting class. He played his freshman season at Villanova before transfering to the Crimson Tide. Quinnery will assume the starting point guard role with Kira Lewis Jr. forgoing his remaining eligibility and entering the NBA Draft.
Oats has quickly put together quite an impressive roster after just one at the helm of the program. This team should be able to compete with the best of the best on a national stage. Let's see if Oats can get his team to live up to the hype.
Enter your number to get our free mobile app
Alabama Basketball Players Who've Played in the NBA