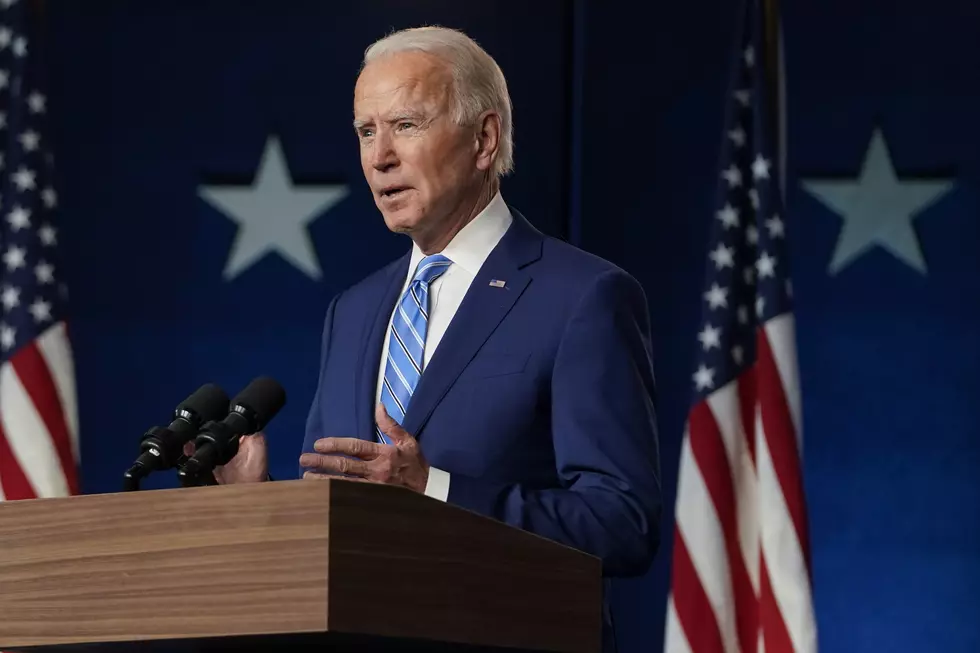 Biden Snubs Fox, Refuses Interview Prior to Super Bowl
Drew Angerer/Getty Images
The New York Post is reporting that President Joe Biden is refusing to do a pregame interview with Fox News ahead of Super Bowl LVII. The Super Bowl is consistently the most watched television program in America. The only broadcast in the 30 most watched broadcasts of all-time that isn't a Super Bowl was the series finale of "M.A.S.H.," making it one of the best ways to reach a broad audience of Americans.
Nevertheless, the Biden administration appears uninterested in providing Fox News, an organization that has regularly attacked Biden throughout his career, the content.
White House Press Secretary Karrine Jean-Pierre claims that the administration had planned on doing an interview with Fox Soul, but was denied the opportunity. Fox Soul is independent of Fox News Media and is owned by Fox Television Stations.
A Fox News Channel executive told Variety a different tale, claiming the administration had snubbed them in entirety.
"We offered an interview with our top news anchors with no strings attached. They're walking away from a huge audience and it's a major missed opportunity," said the unnamed executive.
Biden has done pregame interviews with other news organizations like NBC and CBS in the past. He sat down with Norah O'Donnel of CBS in 2021 and Lester Holt of NBC last season. Biden was Vice President under Barack Obama when he started the tradition of a pregame interview in 2009.
Donald Trump refused an interview in 2018 after he was critical of NFL players kneeling for the national anthem.
10 of the Weirdest Vehicles You Might See on the Highway
These vehicles are just so cool, and you could spot them in New England at any time.
Most Expensive Home, Property in Pickens County
See Alan Jackson Pictures, Through the Years
Alan Jackson has always been a handsome man and we have the pictures to prove it. See nearly 25 pictures of the singe from the start of his career to today.