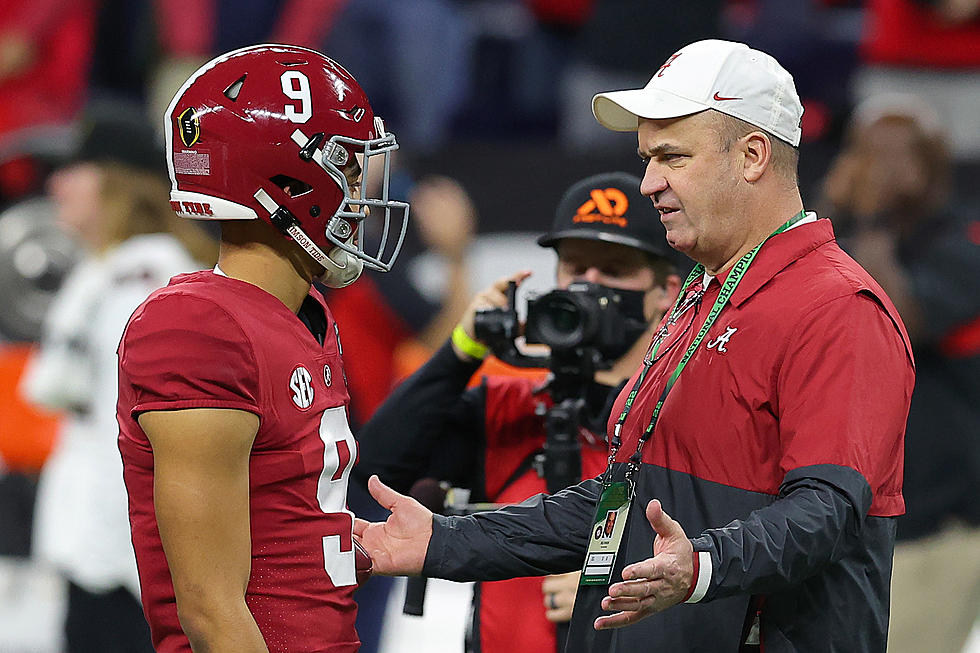 Bill O'Brien Speaks on Bryce Young Going into Third Season
Getty Images
Coming off of his first season at Alabama and a disappointing end to the 2021 season where the Crimson Tide scored a season-low 18 points in its National Championship loss to Georgia, one of the people most looking forward to starting next season is offensive coordinator Bill O'Brien.
O'Brien, who came to Alabama after being fired from the Houston Texans, was tasked with coaching an offense who scored 48.5 points per game the season before and had five of its players picked in the first round alone of the ensuing NFL Draft. While the offense was far from perfect in his first season, it did have many bright spots, with the brightest being quarterback Bryce Young, who had many achievements last season, including breaking the school's single-season record in passing yards and passing touchdowns, as well as being the school's first quarterback to win the Heisman Trophy.
In Sunday's media availability, O'Brien spoke about Young's work ethic this offseason as he prepares for the 2022 season.
"He's [Young] very well-prepared. He puts a lot of work into it. He's a very bright young man. He's got great poise, in addition to the talent that he has. But he works very hard every single day to try to get better at certain things, whether it's footwork or pocket presence or learning different protections and what we can do to adjust different things relative to what we're seeing from a really good defense, working with receivers on timing and things like that. And all the other things that go into the offense, Bryce does a great job. He's been a joy to coach. He's the same guy every day. Very consistent guy, good leader, and it's just been a joy to coach him," said O'Brien on Sunday.
While the offensive coordinator sung his praises for Young, he also said that there are areas the quarterback can improve in.
"There's always room for improvement," said O'Brien. "I think when you look at last year, we studied a lot of, you know, his play last year, what we did offensively last year. We've got some new staff members that have brought in new ideas. We've talked to Bryce about these new ideas, in addition to maybe some things we both can improve on. I'm in this offense for a second year. He's going into his third year in this offense. So hopefully you'll see improvement just in knowledge of scheme and how to use that scheme against the different defenses we're going to see. But Bryce is always looking to improve. Every single day he comes in there. He's somebody that goes out to the practice field and is really striving for perfection every day and that's a great guy to coach."
Alabama's First Fall Camp Practice 2022
Meet The 2021 Alabama Offense
The 2021 Alabama offense only brings back three returning starters from the 2020 squad. Get ready for the new season by getting familiar with this year's Crimson Tide offense.