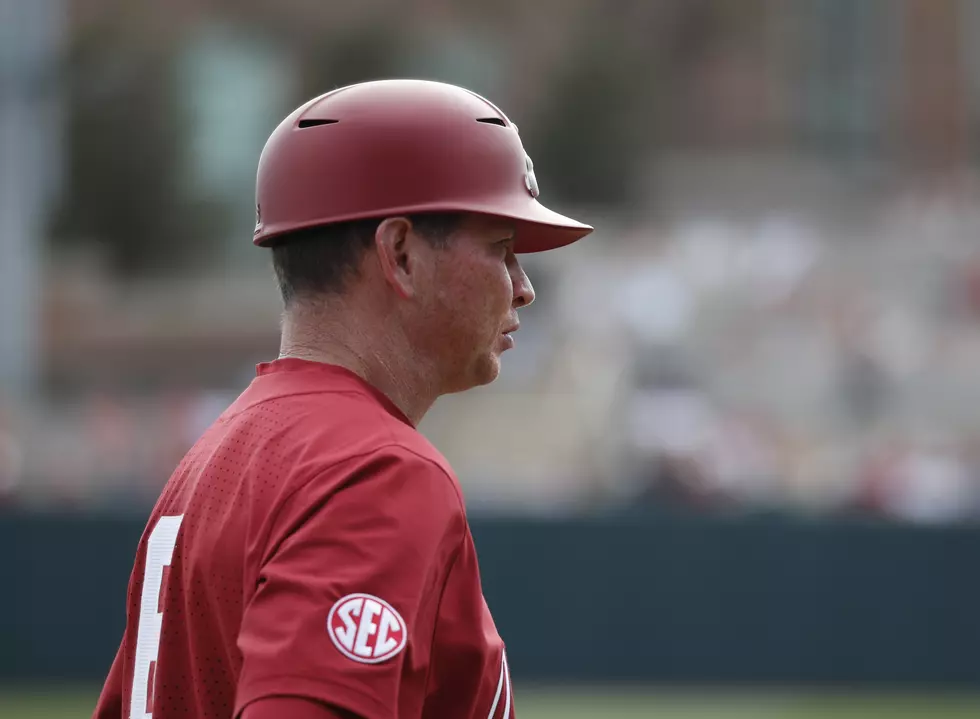 Crimson Tide Photos / UA Athletics
The Ohio Casino Control Commission announced Wednesday that former University of Alabama baseball coach Brad Bohannon will be banned from Ohio sportsbooks due to an alleged inside information scheme involving an Alabama baseball game he coached in during an SEC game earlier this year.
ESPN reported that the incident in question occurred when an Indiana businessman received inside information to place a bet on a college baseball game between Alabama and LSU  on April 28 with the BetMGM sportsbook at the Great American Ballpark in Cincinnati, home to the MLB Reds.
ESPN reported Monday that "Ohio Casino Control Commission (OCCC) executive director Matt Schuler said during a public meeting that Indiana businessman Bert Neff Jr. solicited and received non-public information from Bohannon on April 28 'for the purpose of placing a sports wager' and shared the information with one or more individuals."
ESPN sources stated that  Neff made a parlay that included a pick for LSU to beat Alabama and then tried to place a large straight bet of more than $100,000 on the game, raising suspicion from the sportsbook. Bohannon coached the Tide at that time.
Alabama lost said game at LSU 8-6 after Bohannon scratched his scheduled starting pitcher before the start of the contest.
Bohannon was fired from Alabama earlier this year for "among other things, violating the standards, duties, and responsibilities expected of university employees," per UA AD Greg Byrne. Now, he'll be banned from ever placing a bet in the state of Ohio.
Top 10 Places to Cure the Munchies in Tuscaloosa
Hey, man--feeling hungry? Check out our list of the ten best places to cure the munchies in Tuscaloosa.
Gallery Credit: Meg Summers