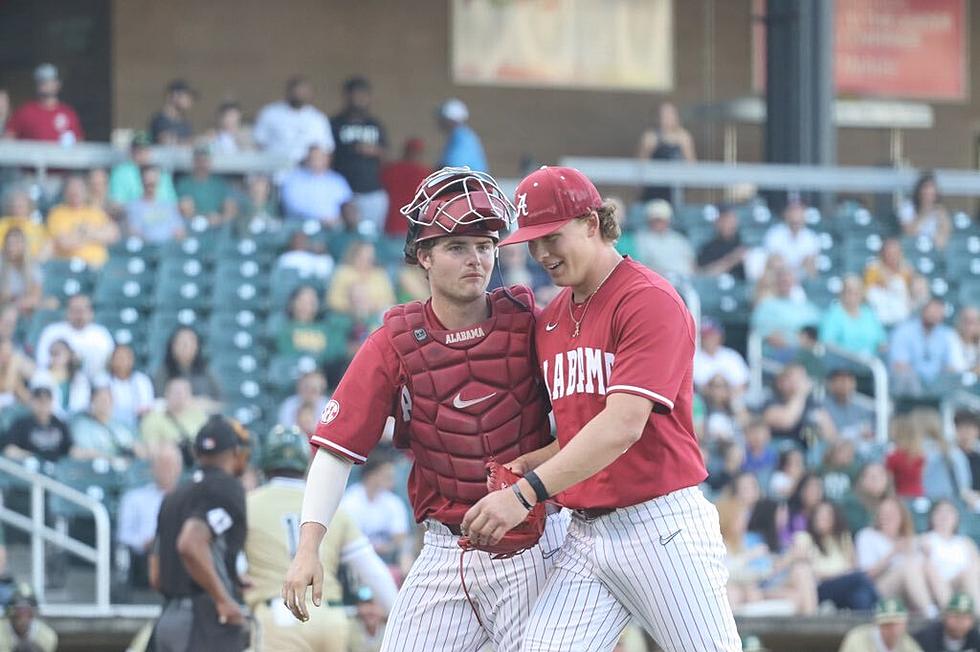 Alabama Baseball Falls to UAB in Birmingham
Photo Courtesy of Alabama Baseball
Alabama baseball (26-12) lost 4-3 to the UAB Blazers (12-24) Tuesday night, its second loss of the week to an in-state opponent.
After nine innings the game was tied 3-3 and would go to extra innings. In the bottom of the 11th inning, the Blazers scored the winning run off a fielding error by Alabama first baseman Drew Williamson.
Prior to losing 8-4 to Auburn Friday, Alabama was 6-0 against in-state competition. However, the Tide were able to pick up big wins Saturday and Sunday against the Tigers, to win the series.
Alabama mercy-ruled UAB less than a month ago in Tuscaloosa, with the game being called 12-2 in the eighth inning. However, Alabama was unable to produce similar offense or limit errors as they did a few weeks ago.
Reliever Kade Woods earned the start, turning in three scoreless innings. Alabama got out to an early 2-0 lead, as outfielder Andrew Pinckney hit a two-run home run to left field.
The Blazers evened things up in the fifth inning, scoring two runs despite only registering one hit in the inning. The bats were quite for both teams for most of the game, but UAB took a 3-2 lead with a SAC fly in the seventh inning.
Down to its final three outs, Alabama stayed in the game, courtesy of a leadoff home run by outfielder Tommy Seidl to tie the game 3-3.
In the 10th and 11th innings, Alabama was unable to create much offense. UAB, on the other hand, played small ball to get the win. Outfielder Logan Braunschweig led off the bottom of the 11th inning with a single, got into scoring position with a stolen base, and scored the winning run off the Alabama error.
The Crimson Tide travels to Columbus, Missouri, this weekend for a three-game series against the Missouri Tigers.
Alabama Baseball Takes Down Kentucky 3-26
Alabama Baseball 2023 Roster
Take a look at the Alabama baseball roster for the 2023 season.
Alabama Crimson Tide Baseball Strikeouts Leaderboard
Look back on Alabama's top 10 strikeout artists in program history.