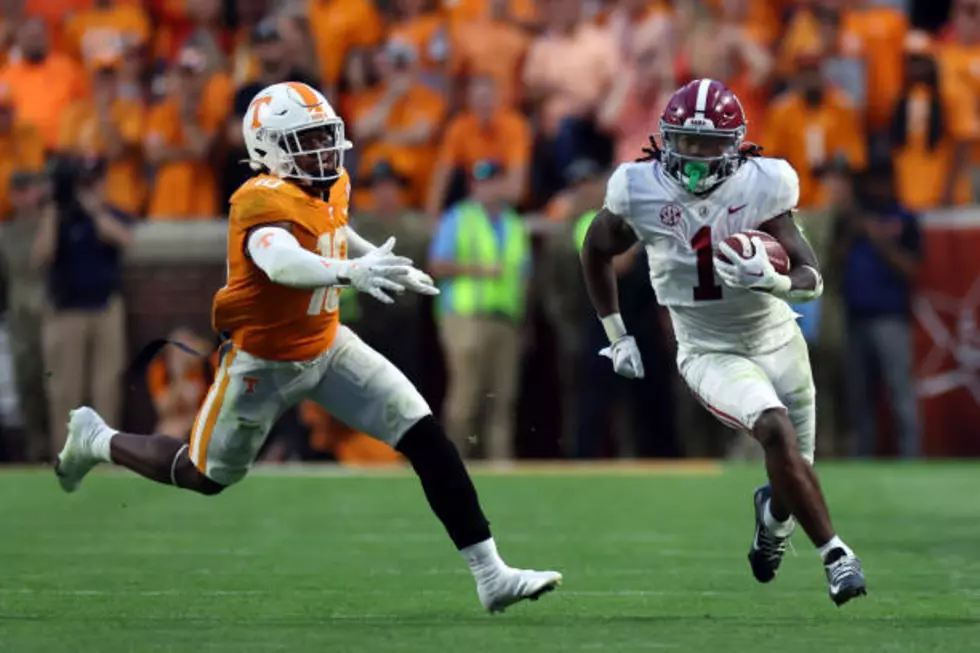 Bryce Young, Jahmyr Gibbs Not Enough in Loss to Tennessee
Getty Images
No. 3 Alabama Crimson Tide and No. 6 Tennessee Volunteers battled it out all the way to the finish with the Volunteers pulling out the upset by a score of 52-49.
Tennessee ended a 15-game losing streak against Alabama in spectacular fashion as Chase McGrath kicked the game-winning, 40-yard field goal with no time remaining.
Bryce Young missed last week's game against Texas A&M with a shoulder injury, but Nick Saban was confident he would be ready in time for the Tennessee matchup.
In his first game back from injury, Young completed 35-of-52 passes with 455 yards and 2 touchdowns, but it was just not enough as the Volunteers pulled out a last-second field goal two plays after Will Reichard missed the potential game-winning field goal for Alabama.
Alabama running back Jahmyr Gibbs carried a heavy load for the Crimson Tide on the ground as he totaled 103 yards and three touchdowns.
No matter how much ground Jahmyr Gibbs and Bryce Young covered, second-year Tennessee coach Josh Heupel always had an answer for his Volunteers.
The Tide will look to get back in the win column against No. 24 Mississippi State next weekend back at home.
LOOK: Pictures From the Last 15 Years of Wins Over Tennessee
A series of photos from 13 of the last 15 wins in a row Alabama has had over Tennessee.
Alabama vs Texas A&M Week 6 2022