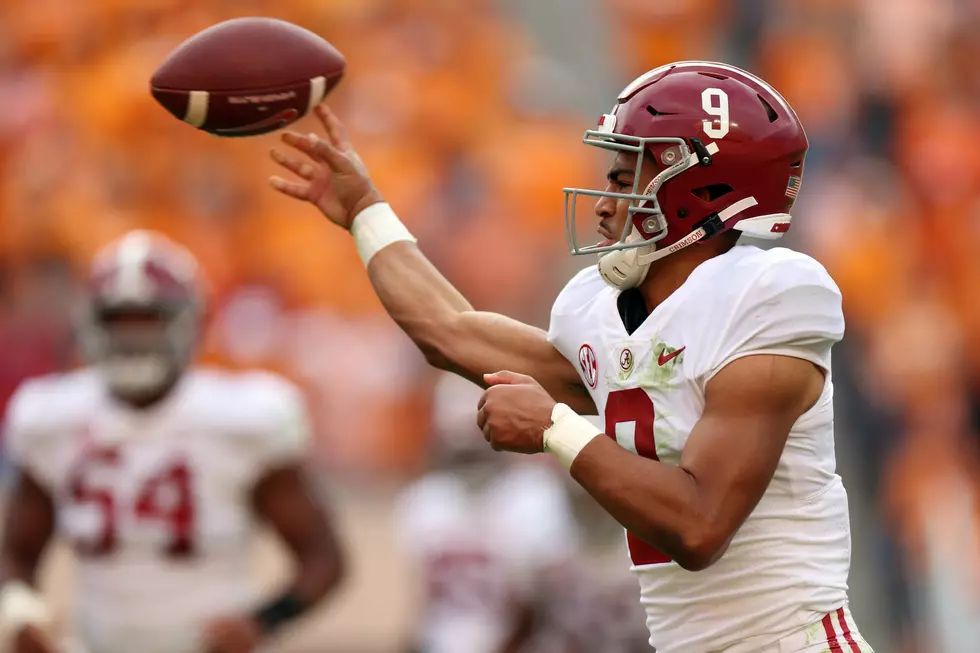 Bryce Young Named Finalist For Davey O'Brien Award
Getty Images
The 2022 football season for the Alabama Crimson Tide has not met the expectations set out for the team at the beginning of the season.
Although Bryce Young hasn't been putting up the great numbers he accomplished in prior seasons, his stats have still been decent enough to be named as one of the 21 semifinalists for the Davey O'Brien National Quarterback Award, an award that is given each year to the best quarterback in college football.
This season, Young has passed for 2,443 yards. He is the second-rated passer in the country and currently ranks No. 11 in the country for passing touchdowns with 22. In addition, he's totaled 157 rushing yards to go along with three rushing touchdowns.
Young joins Mac Jones as the only two Alabama quarterbacks to ever win the award. He won it last season as part of his Heisman Trophy campaign.
The finalists for the award will be announced on Tuesday, Nov. 29, while the winner will be revealed on ESPN's Home Depot College Football Awards show that will premiere on Thursday, Dec. 8.
Hillcrest vs Holt
Aliceville vs. Falkville second round of class 2A state playoffs
Aliceville defeated Falkville 38-21 in the second round of the class 2A state playoffs
Saraland vs. Hillcrest in Round 2 6A AHSAA Playoffs
Saraland defeated Hillcrest 56-31 in round two of the 6A AHSAA Playoffs.