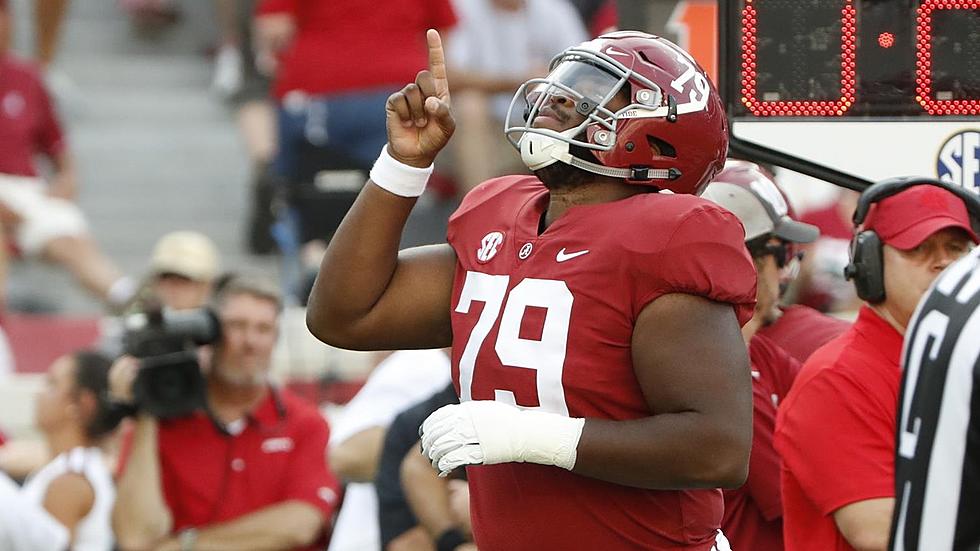 Chris Owens Outlines Unique Goals for NFL Career
Crimson Tide Photos / UA Athletics
Former Crimson Tide offensive lineman and current Pittsburgh Steeler Chris Owens sat down with Alex Koroza of Steelers Depot to discuss his role with the team and his hopes for the future of his football career.
Owens outlined that regardless of what he does, he hopes to always be around football, potentially even taking over as the head of a franchise one day.
"Obviously, I want to play football and make a substantial living and have a lot of success on the field. But I love football so much that even if I'm not allowed to play, you know, 12, 14 or even 10 years, football is something I can stay around even if I'm not physically in it," Owens said.
After going undrafted in the 2021 NFL Draft, Owens was picked up as a free agent by the Steelers. Knowing he has a long road ahead of him if he hopes to make the final roster, the former Alabama lineman spoke candidly about his goals for the season.
"I want to show that I can pick up the playbook fast and that I can compete because I believe that's the most important things that coach wants to see," Owens said, "He wants guys that are gonna show up to work, not have external distractions and he wants guys that can compete."
"I've been in a competitive environment pretty much all my football life, and I wanna show that that's carried over and not just that I can compete, but I can also play at a high level and not just be satisfied with being there or just being on the field."
Owens currently sits behind several talented linemen, so the path to making the final 53-man roster will be difficult and likely filled with adversity. As a former member of Nick Saban's Alabama Crimson Tide; however, adversity is something Owens has come across often and he knows how to deal with it.
The Steelers kick off their 2022 season with a preseason matchup against the Seahawks on August 13 and a Week 1 showdown with the division rival Bengals on September 11.
Top Offensive Lineman in Saban Era
PHOTOS: Alabama Celebrates #18