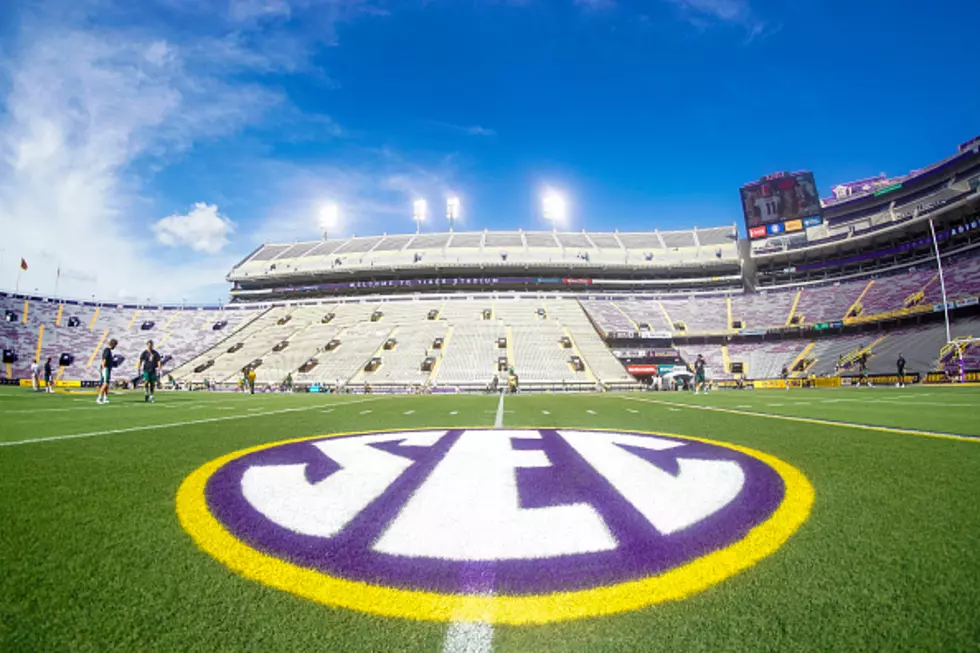 College Football Analyst Brent Beaird Tours the SEC with Host Travis Reier
Icon Sportswire via Getty Images
Wednesday Morning Brent Beaird, College Football Analyst for First Coast News, joined Host of Southern Fried Sports Travis Reier to Tour de SEC once again. The duo assessed how both the SEC East and SEC West have preformed after nine weeks.
After focusing on the main SEC game in the previous weekend, where the Kentucky Wildcats took care of the Florida Gators 27-16. The duo previewed the upcoming match-up between #1 Alabama and #3 LSU.
Beaird had this to say about LSU's pass defense against Alabama's pass offense, "If anyone can do it, I think he (LSU's Defensive Coordinator Dave Aranda) can." Beaird continued by adding, "I still think he is one of the best defensive coordinators around, it is going to be interesting to see what he can come up with."
To listen to Travis's full conversation with Beaird, you can click on the video below:
As always, you can tune into Southern Fried Sports with Host Travis Reier weekday mornings from 11-noon cst. Don't forget to download the Tide 102.9 app and stay connected to the Crimson Tide all season long.