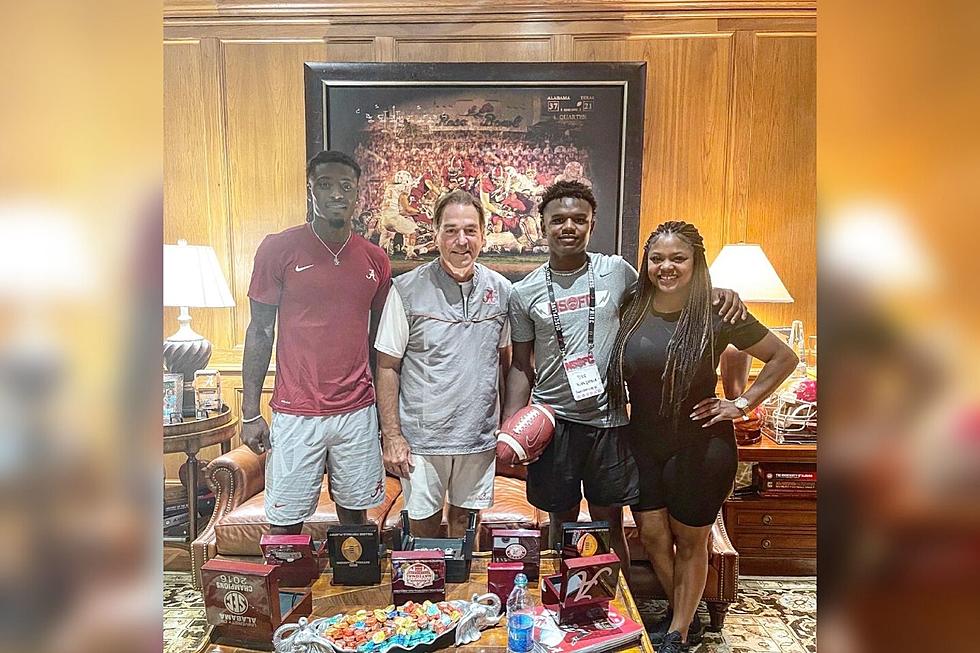 Crimson Tide Extends Offer to Son of Saban Era Great
Photo Courtesy of Dre Kirkpatrick, Jr. Twitter | @KirkpatrickDre
This past weekend, the Alabama Crimson Tide extended an offer to another recruit for the 2024 class. This offer was extended to Dre Kirkpatrick, Jr. of Gadsden City High School who many will recognize as the son of former Alabama cornerback Dre Kirkpatrick.
The junior recruit currently sits at 5-11, 175 lbs. and is not yet rated according to 247Sports, but many scouts, including those at Alabama, see large amounts of promise and hope that he will join his father's alma mater.
Kirkpatrick, Jr. currently has five colleges listed on his 247sports recruiting page and has received offers from three of them including Marshall, UAB and fellow SEC member South Carolina.
The offer comes with little surprise to most as Alabama looks to become the future home for another top talent recruit in the state. Kirkpatrick, Jr. made an unofficial visit to the Capstone in October 2021 where he was joined by his father.
Like his father, Kirkpatrick, Jr. plays the cornerback position, and this was an area that many Tide fans feel was in need of improvement after mixed results during the 2021-2022 season. During his tenure as the head coach of Alabama, Nick Saban has produced a large amount of talent and sent many notable names to the NFL, including Dre Kirkpatrick.
Kirkpatrick's father was a member of Alabama's 2009 recruiting class, and spent three seasons playing for Saban before declaring for the NFL Draft. He was drafted by Cincinnati with the 17th overall pick in the 2012 draft.
Crimson Tide's NFL Draft First-Rounders During Saban's Tenure
Take a look back on the Crimson Tide's first round selections under head coach Nick Saban.
\
Iconic Photos From Alabama's 18 National Championships
Claimed or recognized, no FBS football program has more national championships than the Tide. Look back on all 18 titles in Alabama history with these photos.