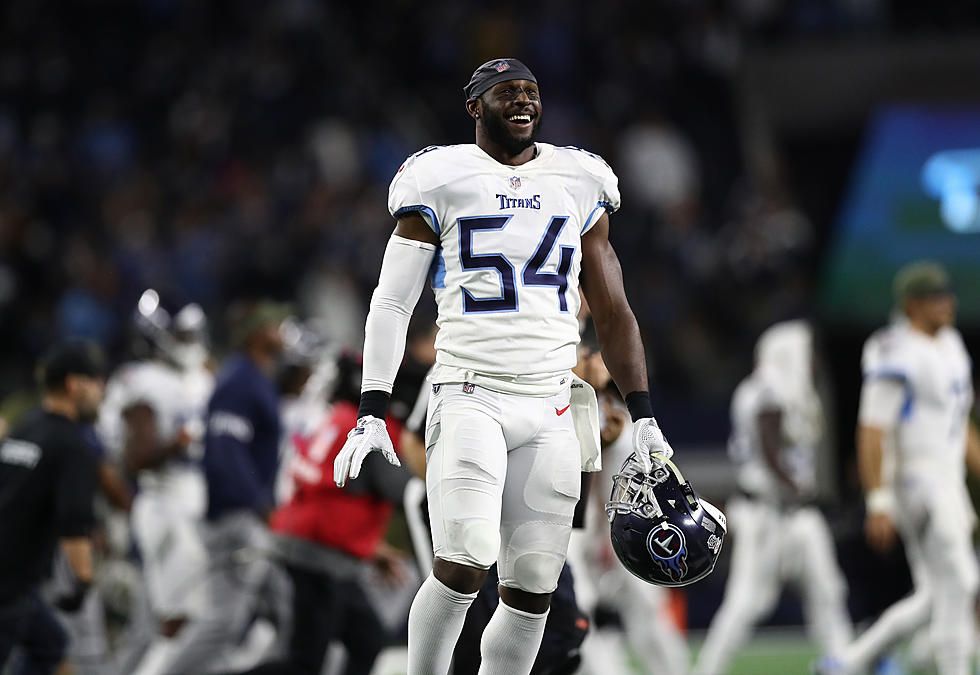 Falcons Sign Former First-Rounder Rashaan Evans
Getty Images
Alabama alumnus and former first-round linebacker Rashaan Evans is signing a one-year deal with the Atlanta Falcons, according to ESPN's Adam Schefter.
The linebacker reportedly visited with the Jaguars as well before deciding to play with his former coaches Arthur Smith and Dean Pees in Atlanta.
Evans was the No. 22 overall pick for the Titans in the 2018 NFL Draft and had 50 starts under his belt. In Tennessee, Evans collected 317 total tackles, eight pass breakups, three sacks and two interceptions before becoming an unrestricted free agent.
The Falcons add Evans to a productive linebackers room from 2021 and looks to be an immediate role player alongside fellow recent signee LB Lorenzo Carter. Terms and compensation for the one-year deal are still unclear.
Currently, Evans is the only active former Alabama player with the Falcons. While fellow 2018 first-round pick Calvin Ridley is still under contract in Atlanta, he won't play in 2022-2023 due to a year-long league suspension for gambling.
Evans won two national championships ('15, '17) with Ridley at Alabama and was named as one of the team captains as a senior.
For more from J.R. and all of the talented staff at Tide 100.9, make sure to check out our content at tide1009.com and on the Tide 100.9 app.
Crimson Tide's NFL Draft First-Rounders During Saban's Tenure
Take a look back on the Crimson Tide's first round selections under head coach Nick Saban.
Alabama Crimson Tide All-Time Sacks Leaderboard