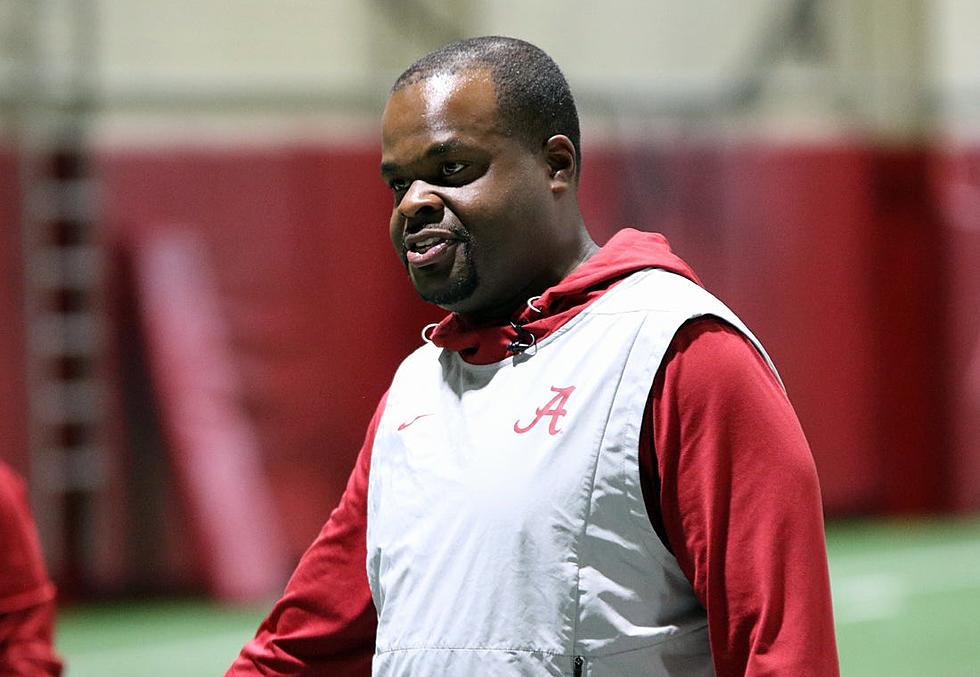 Former Alabama Assistant Named Recruiter of the Year
Photo Courtesy of @HankSouth247 on Twitter
Charles Huff, former Alabama running backs coach and current Marshall head coach, has been named Recruiter of the Year by Rivals.com. Huff, in the 2021 recruiting cycle alone, was a key piece in Alabama's record breaking recruiting class, receiving credit for signing two five-star athletes and three four-stars.
Throughout his career, Huff has undoubtedly been one of the top recruiters in the country. Starting at Tennessee State in 2006 and eventually finding his way to Penn State in 2014, Huff was crucial in the Nittany Lions landing four star running back Saquon Barkley, who went on to be one of the best collegiate running backs of all time and one of the top in the NFL.
In his time with Alabama, from 2019-2020, Huff was the lead recruiter for three five-stars: Chris Braswell, JC Latham, and Dallas Turner. While he has been credited with signing more five star recruits than almost any other recruiter in the country, Huff has proven he has a great eye for talent elsewhere. In 2014, Huff signed three-star cornerback Lonnie Johnson at Central Michigan who is now the starting cornerback for the Houston Texans.
Something about Huff's recruiting prowess that may go unnoticed is his national reach. Huff out recruits schools in their own states on a consistent basis. In the state of Florida alone, Huff stole three five-stars right out of the Gators' back yard.
Charles Huff will start next year's recruiting cycle with a much different situation than what he has been accustomed to at schools like Penn State and Alabama. Huff takes over a Marshall program, coming off a 7-3 season, that saw the Thundering Herd drop their last three games of the year, including a loss in the Camellia Bowl to Buffalo.
While the Marshall program has seen relative success in recent years, winning the Conference USA Championship in 2014, former head coach Doc Holliday's contract was not renewed for the 2021 season and Charles Huff was brought in. Finishing twelfth in the conference in recruiting for the 2021 cycle, Huff looks to bring some top tier athletes into the program and potentially return to a conference championship.
Enter your number to get our free mobile app
Highest Rated Recruits of the Saban Era