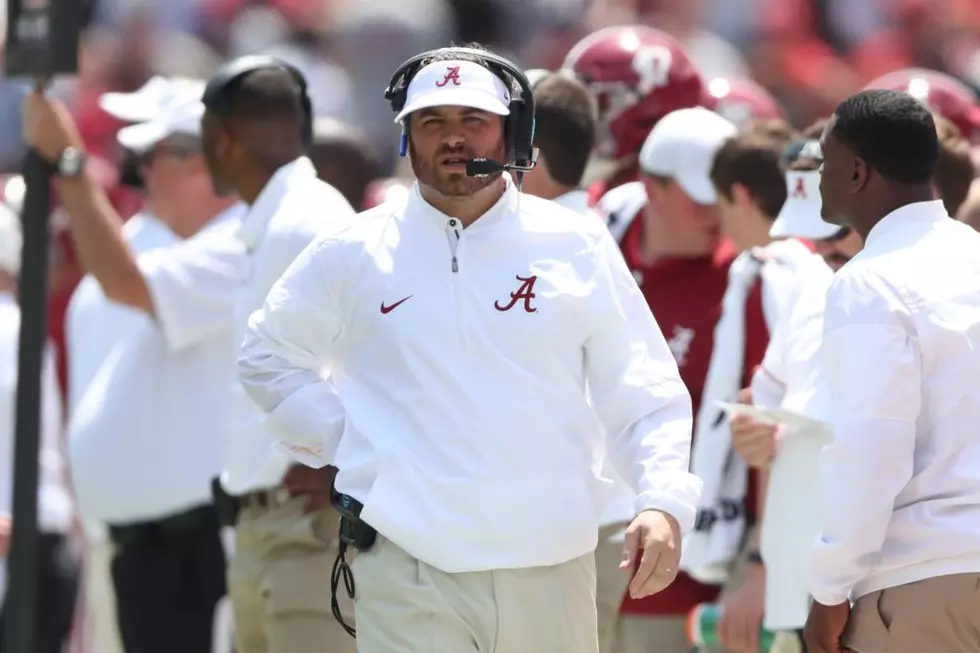 Alabama's Top Recruiters in 2021
Photo Courtesy of Theathletic.com
The Crimson Tide recently flipped Devonta Smith from his commitment to Ohio State, bringing Alabama's 2021 recruiting class up to nine total commitments. 247Sports ranks Alabama with the 19th overall recruiting class in the 2021 cycle with room to rise with more commitments. Who have been the Tide's primary pandemic recruiters?
Four Alabama coaches have played a part in the securing all nine of the current commitments, defensive coordinator Pete Golding, associate defensive coordinator Charles Kelly, running backs coach Charles Huff and wide receivers coach Holomon Wiggins.
Much maligned defensive coordinator, Pete Golding is given credit for the commitments of four-star inside linebacker Deontae Lawson, four-star safety Kaine Williams and four-star outside linebacker Ian Jackson.
Running back's coach Charles Huff has been on fire and is given credit for five-star offensive lineman JC Latham, five-star wide receiver Jacorey Brooks and four-star cornerback Devonta Smith. Huff has been responsible for flipping both Latham and Smith from prior commitments to the Ohio State Buckeyes.
Charles Kelly, associate defensive coordinator and safeties coach, has helped secure the commitments of four-star safety Kaine Williams, four-star outside linebacker Ian Jackson and three-star defensive tackle Anquin Barnes.
Wide receivers coach Holomon Wiggins has pulled in the three receivers in the class, five-star Jacorey Brooks and four-stars Agiye Hall and Christian Leary. Wiggins is loading up the class after losing Jerry Jeudy and Henry Ruggs III to the NFL Draft, Tyrell Shaver and Chadarius Townsend to the transfer portal and likely losing DeVonta Smith and Jaylen Waddle to the 2021 NFL Draft.
The four coaches have been the primary recruiters so far for the Crimson Tide. Golding could end the week with even more accolades, should Alabama secure the commitments of four-star defenders Dallas Turner and Kendrick Blackshire this week. Huff is the primary recruiter for Turner and could make a push for recruiter of the year should he continue his strong spring and summer.
Enter your number to get our free mobile app
Top Recruits in the State of Alabama