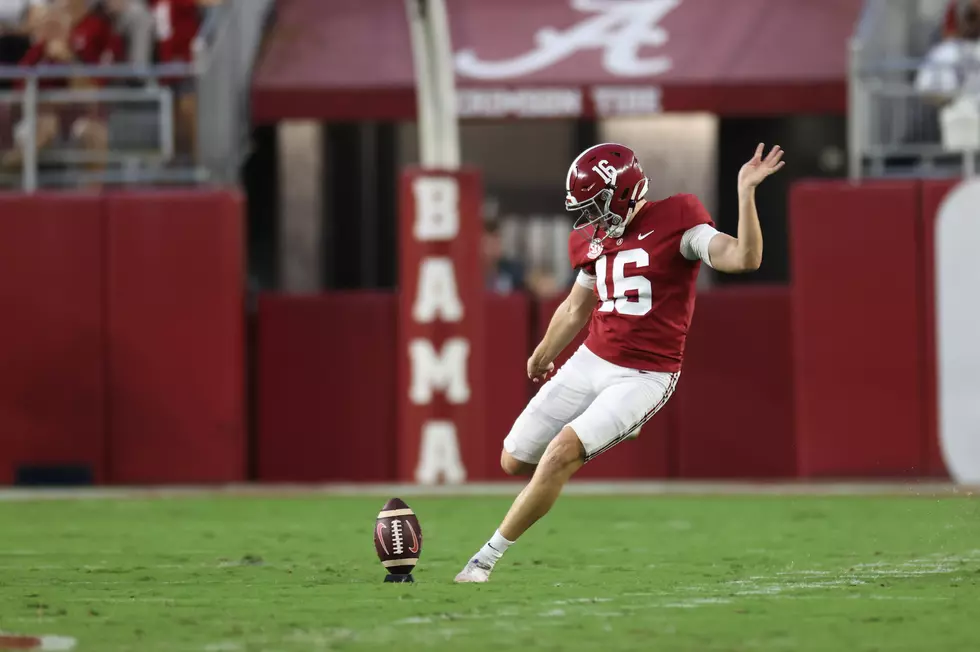 Former Alabama Kicker Breaks Down Will Reichard's Talent
Crimson Tide Photos / UA Athletics
Many eyes are on Alabama's Will Reichard as he gets closer to setting a new football point record.
Following last week's game against Tennessee, Reichard has 496 career points, only three points away from the NCAA point record for a kicker (499), and 35 away from the all-time point record (530).
Former Alabama kicker Peter Kim commented on what makes Will Reichard a great player. Kim, who played under Coach Bryant, spoke Thursday afternoon on "The Game" with Ryan Fowler.
"Help us understand what you see that makes Will Reichard such a successful kicker," asked Fowler.
Kim emphasized that first of all, Reichard has a fundamental that's hard to beat. "The kid is so cool," said Kim. "Whether it's breaking the record or lining up for the winning field goal, his composure is always the same."
"He's very level. He's very level-headed," noted Kim. "I think that's what keeps him going." And Kim has seen continued improvement in Reichard as he keeps going.
"This year versus last year, his contact is a lot more solid," said Kim. "He's hitting the ball a lot more square and gets more height." Kim said you can hear the "boom" of the ball from the stands whenever Reichard kicks it. "He's hitting the meat of the ball."
Kim met with Reichard a couple years ago and had only good things to say about the kicker. "He had a great attitude, nice person," said Kim. "I just wish him the best next year for the draft, and hopefully he goes high."
Listen to the full interview with Peter Kim:
ACA vs Sipsey Valley
Gallery Credit: Susan Dickinson
Top 20 Baseball Cities in the USA (2023)
Gallery Credit: Noah Haynes