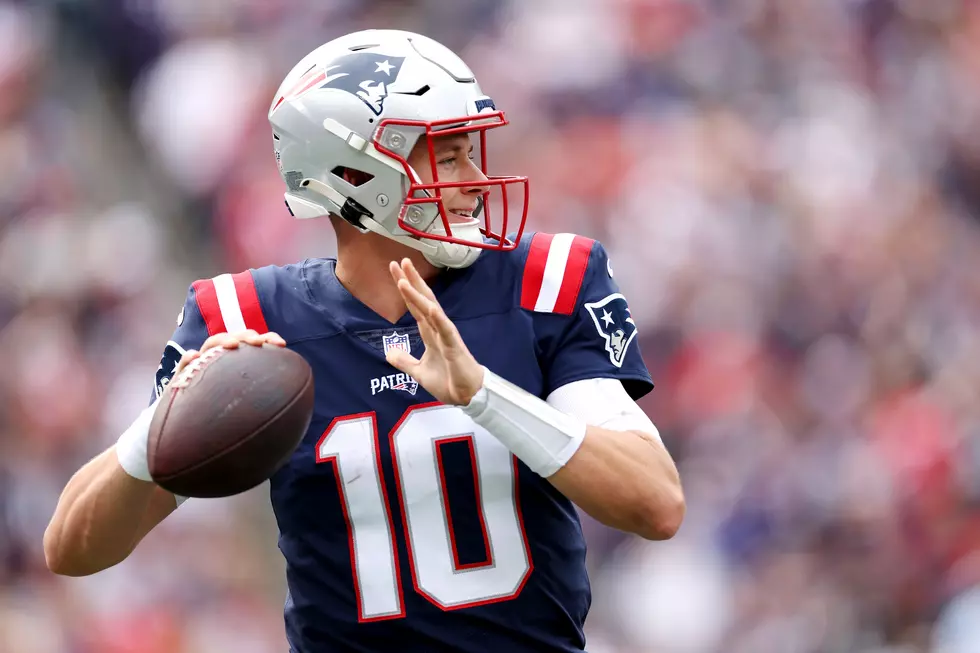 Former Alabama Quarterback Suffers Ankle Injury
Getty Images
Former Alabama quarterback Mac Jones suffered an ankle injury in the New England Patriots' 37-26 loss to the Baltimore Ravens on Sunday afternoon.
The injury occurred on Jones' third interception of the day with 1:55 left to go in the game. He was hit by Ravens defender Calais Campbell moments after throwing the ball and Campbell came down on top of Jones' foot.
Jones immediately got up and hopped to the Patriots sideline, putting no weight on his leg. He had to be carried to the locker room to be evaluated.
"Sources: Mac Jones will have an MRI tomorrow on his injured ankle after his X-rays were negative. The concern is a potential high-ankle sprain but an MRI will diagnose the extent of the injury," tweeted NFL National Insider for The Athletic Jeff Howe.
The former national champion had a rollercoaster of a performance in New England's loss, going 22-of-32 for 321 yards and three interceptions. He also had five rushing attempts for 31 yards and a rushing touchdown.
According to the Cleveland Clinic website, "It might take you six to eight weeks to recover from a high ankle sprain. If you're an athlete, your return to play might take an even longer time."
Jones is expected to meet with the media on Monday.