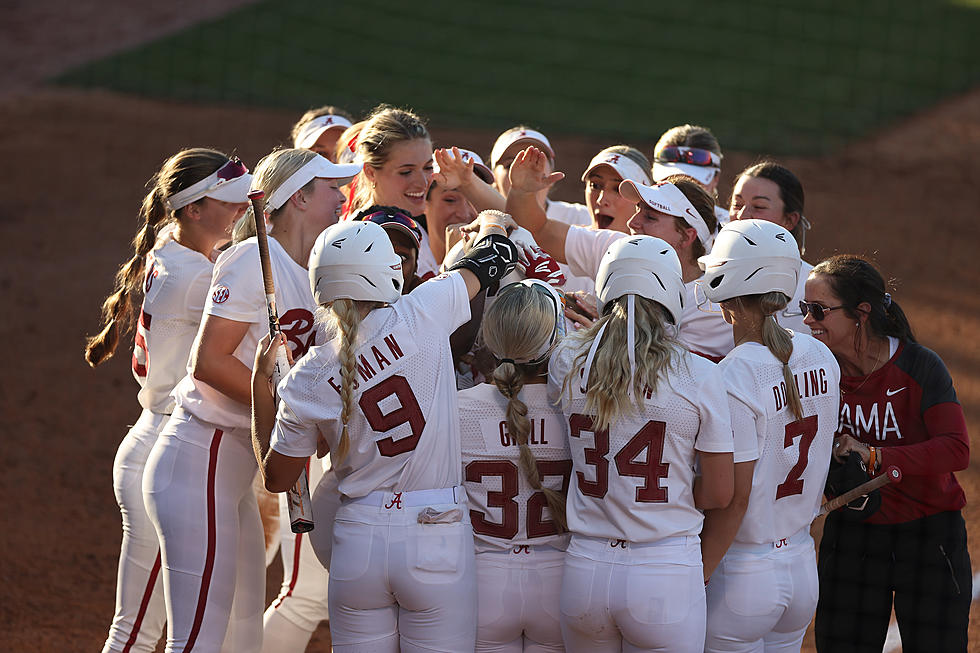 Fouts' 8th Complete Game Shutout Secures Series Win Over LSU
Crimson Tide Photos / UA Athletics
In her final season of collegiate play, Montana Fouts continues to be the most dominant pitcher the University of Alabama has ever seen.
Sunday's series-clinching victory over LSU may have been Fouts' final game in Tuscaloosa and she delivered nine strikeout complete game shutout. All told, the Tide's ace threw 121 pitches to 24 batters and only gave up two hits and one walk.
Fouts said after the game she expected the day to go down as a pitching duel, and that's exactly what it was.
LSU's pitching tandem of Ali Kilponen and Sydney Berzon only gave up two runs. One came on an Ashley Prange scoreboard-striking home run in the first inning. The other after Larissa Preuitt worked her way to third before advancing on a groundout from Prange.
Outside of that, both pitchers kept the Alabama attack at bay. For her part, Berzon only gave up one hit and no runs in the 12 batters she faced. The Tiger offense simply fell victim to one of the best pitchers collegiate softball has ever seen.
Sunday's game was Fouts' 95th win wearing a Script A. With a little post season luck, she can join the elite ranks of Alabama's past 100-win pitchers.
Alabama has no more home games left, but will next face Ole Miss on the road on May 5 at 6 p.m. CST. That series will mark the end of regular season play for the Crimson Tide.
Alabama A-Day 2023
Alabama Baseball Takes Down Kentucky 3-26
Alabama vs. San Diego State - NCAA Tournament Sweet 16