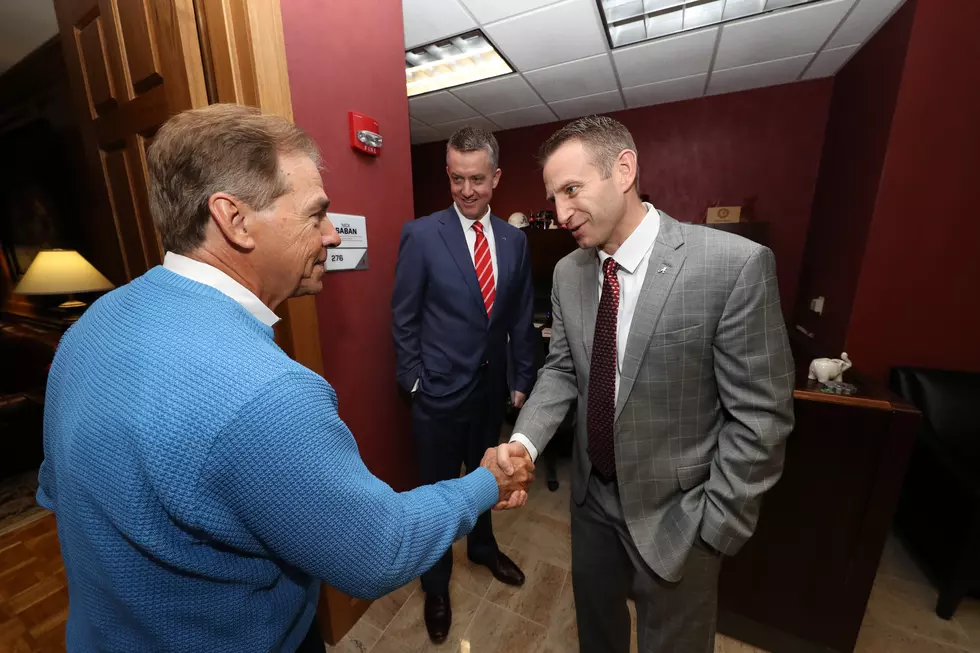 FOX Sports Radio Analyst Weighs In Alabama Football and Nate Oats
Crimson Tide Photos / UA Athletics
As Alabama football looks to continue their level of success this upcoming season, Alabama basketball coach Nate Oats has made all the right moves this offseason to put the Crimson Tide basketball back to the NCAA Tournament according to one analyst.
FOX Sports college football and basketball analyst Aaron Torres joined The Game with Ryan Fowler to discuss if Alabama will be challenged in the regular season, how frustrating is it for the other coaches in the SEC because they can't overtake Nick Saban in the conference, and is there still Bama fatigue in college football
He also discussed Nate Oats getting former five star and Villanova transfer guard Jahvon Quinerly and if Oats a better fit for the Crimson Tide than Avery Johnson.
For Aaron Torres full analysis on Alabama football and basketball, make sure you listen to the interview below the article. Don't miss The Game with Ryan Fowler weekday afternoons from 2-6 p.m. for the latest news, breakdown and analysis surrounding the Alabama Crimson Tide.