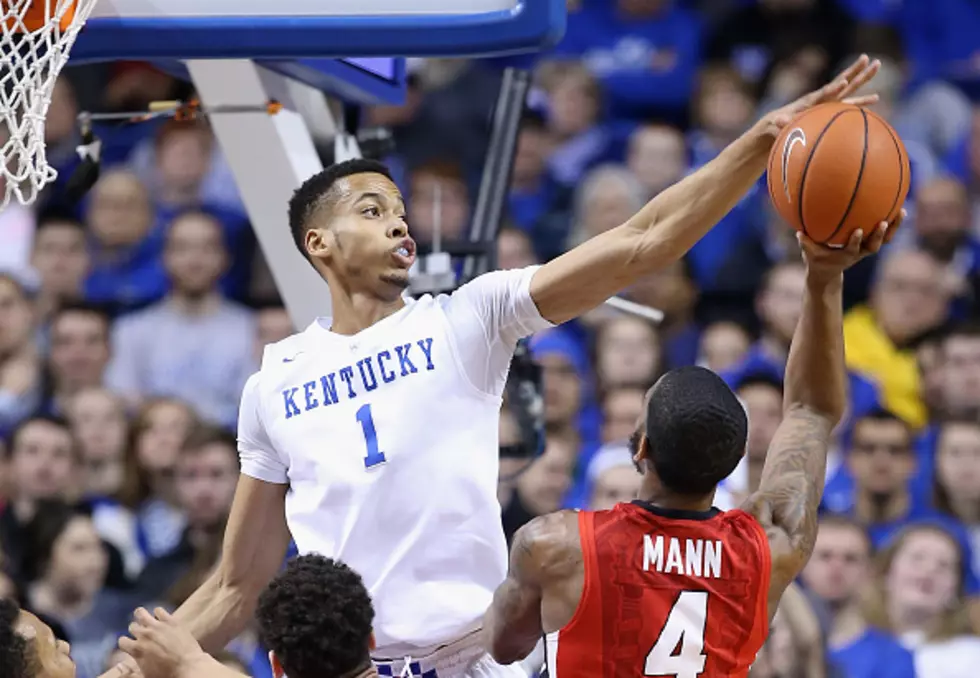 Inside the Locker Room SEC Basketball Rankings — Week of February 15
Getty Images
Editor's note: Wimp and Barry Sanderson will be using their decades of college basketball coaching experience to provide their own SEC rankings each week along with some insight. This is the fourth installment.
_________________________________
Another week in the SEC brought more shakeup in the conference standings. No team has separated itself from the pack yet and half of the conference is within two games of first place.
Here's a look at how Inside the Locker Room ranks the SEC as of February 15:
Barry
Kentucky
LSU
South Carolina
Texas A&M
Alabama
Florida
Vanderbilt
Georgia
Ole Miss
Arkansas
Tennessee
Mississippi State
Missouri
Auburn
Wimp
Kentucky
LSU
South Carolina
Texas A&M
Vanderbilt
Georgia
Alabama
Florida
Ole Miss
Arkansas
Mississippi State
Missouri
Tennessee
Auburn
Things are starting to look normal at the top of the SEC standings with Kentucky back on top with blowout wins versus Georgia and at South Carolina. LSU, after a tough loss at South Carolina, got back on track with a solid win versus Texas A&M at home.
The Aggies need to get things turned around quick after losing their fourth straight game. They have three straight home games with Ole Miss and Kentucky coming in this week.
The most impressive team the last couple of weeks has been Alabama. They had two huge wins last week beating Texas A&M at home and winning for the first time since 1995 at Florida. Alabama has played its way into a possible NCAA bid if it can stay steady down the stretch. Florida needs to get back on track but it must do it on the road this week having to play at Georgia and South Carolina.
With each team having 6 games remaining we believe South Carolina has the easy route to possibly win the conference. Here are the games left for the top four teams battling for the No. 1 seed at the conference tournament in Nashville
Kentucky: 9-3 (Tennessee, at Texas A&M, Alabama, at Vandy, at Florida, LSU)
LSU: 9-3 (Alabama, at Tennessee, at Arkansas, Florida, Missouri, at Kentucky)
South Carolina: 8-4 (at Missouri, Florida, Tennessee, at Mississippi State, Georgia, at Arkansas)
Texas A&M: 7-5 (Ole Miss, Kentucky, Mississippi State, at Missouri, at Auburn, Vandy)