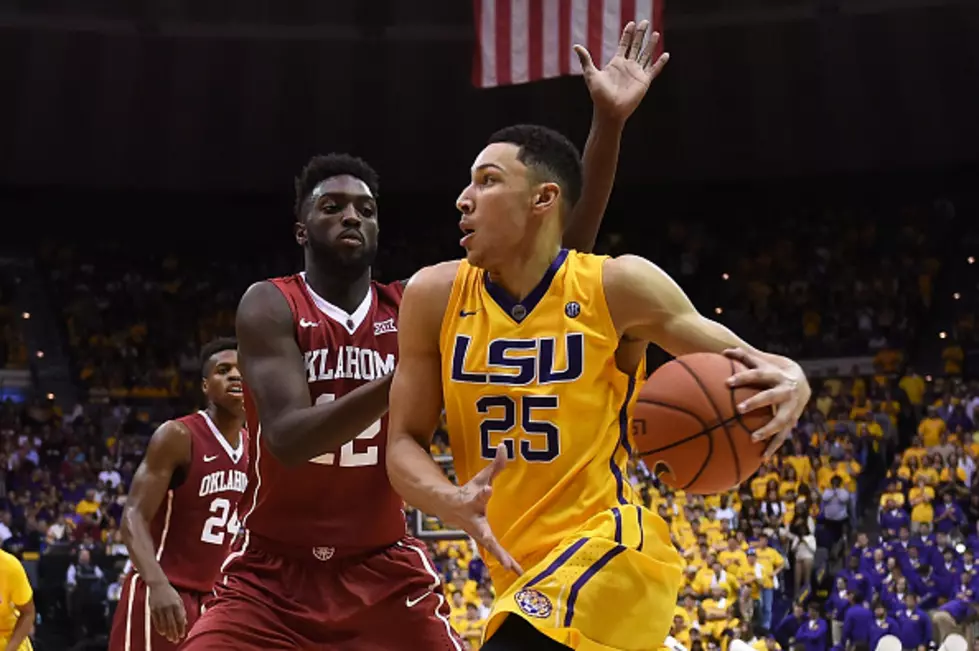 Inside the Locker Room's SEC Basketball Rankings — Week of February 1
Getty Images
Editor's note: Wimp and Barry Sanderson will be using their decades of college basketball coaching experience to provide their own SEC rankings each week along with some insight. This is the second installment.
_________________________________
The SEC had some teams play very well this weekend during the SEC vs Big 12 matchup, but the Big 12 got the upper hand with a 7-3 record.
Things could have been much different if the SEC could have come out on top in two big games that went down to the wire, but Kansas beat Kentucky in overtime and Oklahoma held on to defeat LSU by two points.
Now, we begin the month of February with teams fighting for a spot in the NCAA Tournament. Here's how we see the conference on February 1.
Barry's rankings
 Texas A&M
 Kentucky
 Florida
 South Carolina
 LSU
 Vandy
 Ole Miss
 Arkansas
 Georgia
 Alabama
 Tennessee
 Mississippi State
 Auburn
 Missouri
Wimp's Rankings
 Texas A&M
 Kentucky
 Florida
 South Carolina
 LSU
 Vandy
 Georgia
 Arkansas
 Ole Miss
 Alabama
 Tennessee
 Auburn
 Mississippi State
 Missouri
A few additional thoughts:
Florida really helped their NCAA hopes with a win over #9 West Virginia and Texas A&M helped its NCAA seeding with a 10 point victory over #14 Iowa State 72-62.
Vanderbilt and LSU missed huge opportunities to get a quality win and for now they are on the outside looking in for a bid to the NCAA tournament.
Arkansas seem to be making the most improvement with wins over Texas A&M and Texas Tech this week.
Alabama will have a good chance to pick up 2 wins this week playing 2 bottom teams in Mississippi State and Missouri.