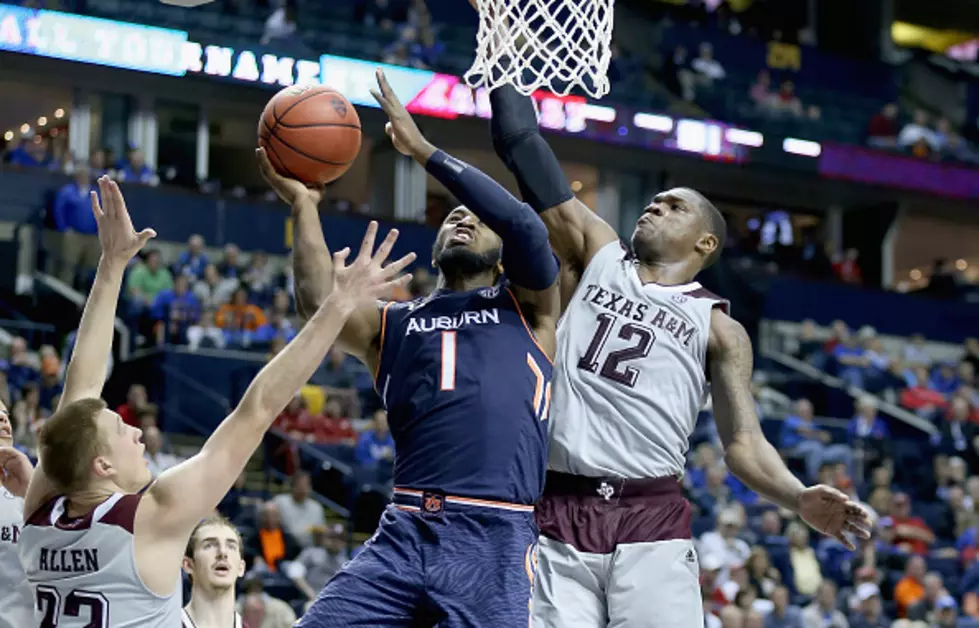 Inside the Locker Room's SEC Basketball Rankings — Week of January 25
Getty Images
Editor's note: Wimp and Barry Sanderson will be using their decades of college basketball coaching experience to provide their own SEC rankings each week along with some insight. This is the first installment.
_________________________________
The final week of January is here and conference basketball races are heating up around the country as teams fight for a spot in the postseason.
The Southeastern Conference has been a bit of a surprise this year as Texas A&M has raced out to an undefeated start and built a two-game lead. Despite the records, we've ranked the teams based on what we've seen through the first three months of the season.
Here are our rankings as of January 25:
 Texas A&M
 Kentucky
 LSU
 Florida
 South Carolina
 Vandy
 Arkansas
 Georgia
 Tennessee
 Ole Miss
Alabama
 Auburn
 Mississippi State
 Missouri
Texas A&M is clearly at the top of the conference to date. They have risen to No. 5 in the latest ranking but will have a challenging week traveling to Arkansas and playing at home vs #14 Iowa State this weekend. They will need to get back 6'10" freshman Tyler Davis who sat out the Missouri game due to a foot injury in order to keep up this impressive run.
Kentucky has seemed to get things back together after a tough loss at Auburn with an impressive win on road at Arkansas and with an easy home win versus Vanderbilt on Saturday night. Coach Calapari seems to have gotten these young guys' attention with tough practices and they seem to be getting better each game.
LSU had a narrow win at Alabama after dropping a road game at Arkansas earlier in the week. Ben Simmons put on a show in Coleman Coliseum and showed why he is the best player in the country with 23 points, 5 assists, and 8 rebounds.  At 6'10", this guy reminds me a lot of Magic Johnson with how he handles the ball and passes. They have a big week to make some national noise with games versus Georgia and then second-ranked Oklahoma coming to Baton Rouge on Saturday.
Florida and South Carolina just need to stay steady the rest of the season in order to earn an NCAA bid. Vanderbilt has the talent to make a run but their play has been inconsistent at best so far this season. If they don't put together a serious run they will end up in the NIT, which would disappointing for a team picked 2nd in the SEC preseason.
The remainder of the league seems to be about even and a couple of the teams need to get on big runs to have any hope for post season play.  Stay tuned because things can really change from week to week as teams continue to improve.