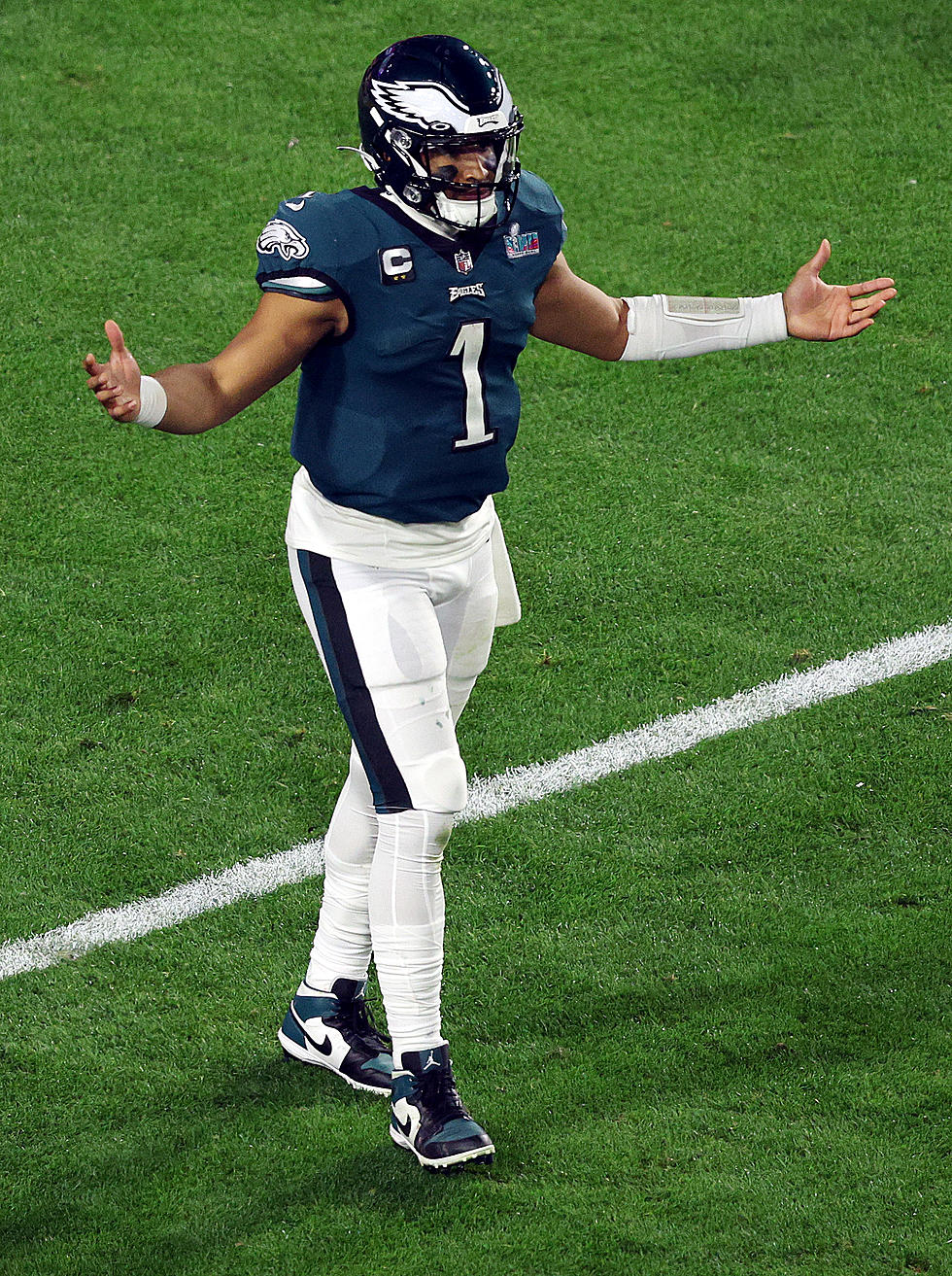 Jalen Hurts Will Win a Super Bowl in His Career and Here's Why
Getty Images
Jalen Hurts is one of the most improved athletes in the game of football right now as he went from going 9-8, losing in the Wild Card to the Tampa Bay Buccaneers in 2021, to making the Super Bowl and scoring four touchdowns that game last season.
Hurts doesn't seem to show any signs of stopping his game anytime soon. He is an absolute powerhouse with a strong arm, strong legs, and a squat max more than 600 pounds. His strong frame can give the Eagles tons of advantages offensively, whether it's rushing, blocking, or just moving the football around.
Hurts is also one of the most mentally focused athletes right now because with great talents and skills comes great discipline. Whenever he loses a game or struggles, he never backs down. He is a positive thinker and patient at achieving his possible Super Bowl dream.
"You either win or you learn. It's something that I know will motivate me," said Hurts after the Super Bowl loss.
Hurts has had a long journey before leading the Eagles to the Super Bowl. He backed up Tua Tagovailoa in Alabama's 2018 season, fell into the second round of the NFL Draft, and lost the Heisman Trophy in his senior year with Oklahoma to Joe Burrow in 2019.
He is the true inspiration of young athletes today and these factors are the reasons why the chances of Hurts winning the Super Bowl one day are very likely.
Alabama Crimson Tide in Super Bowl LVII
Here are the best shots of former Tide stars Jalen Hurts, Landon Dickerson, Devonta Smith, and Josh Jobe in Super Bowl LVII. All four men played for the Philadelphia Eagles, who came up just short in one of the most competitive Super Bowls of all time, falling to the Kansas City Chiefs 38-35 in the waning seconds of the game.
First Day of Spring Football Practice 2023
Photos from the first day of spring football practice, March 20, 2023.