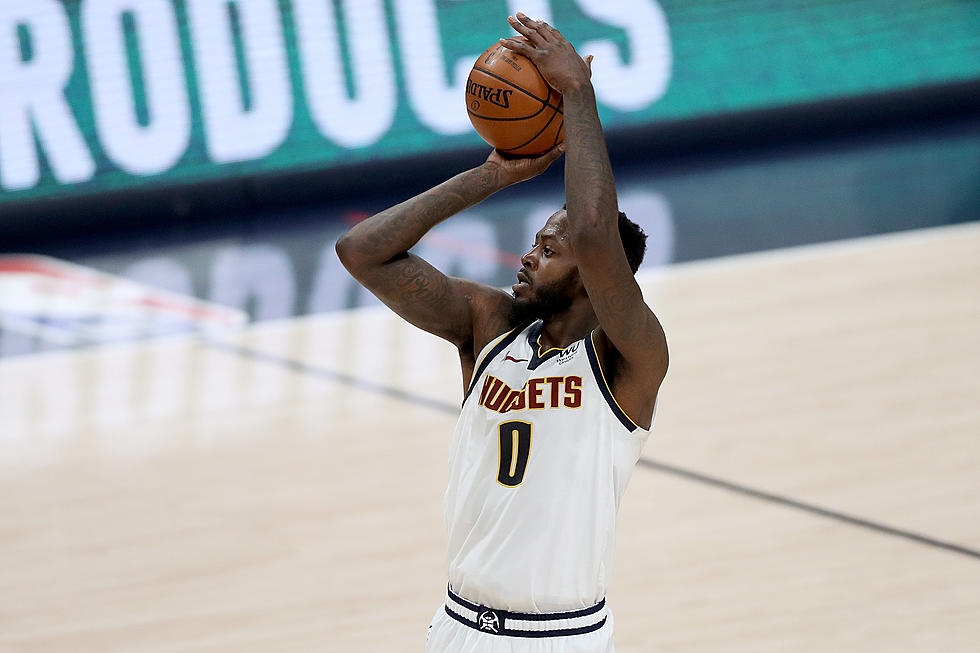 JaMychal Green Making Big Impact on Nuggets Playoff Run
Getty Images
When many Crimson Tide fans think about former players in the NBA, Collin Sexton is the first who comes to mind. The young Cavaliers guard is certainly making a big impact so far in his career, but there is only one former Tide basketball player left in the 2021 NBA Playoffs, and that is JaMychal Green.
Green was one of the stars of the Anthony Grant era, playing from 2008-2012. Hailing from Montgomery, he was a coveted recruit, named 2008 Alabama Mr. Basketball, and ranked as the No. 6 overall player in the country by ESPN. Once he arrived in Tuscaloosa, his impact was felt immediately, as he was named to the Freshman All-SEC team. He would go on to be named First-team All-SEC in 2011 and Second-team All-SEC in 2012.
Once his time with the Tide was through, he went undrafted, but would be picked up by the NBA D-League Austin Toros after playing with the San Antonio Spurs in the Summer League. After years of different 10-day contracts and D-League stints, he was finally signed to a multi-year deal by the Memphis Grizzlies in 2015. After passing around to a couple more teams, he eventually landed in Denver this past season, where he has contributed off the bench to a title-contending Nuggets team.
His contributions have not been small. Green might only average about 8 points and 5 rebounds per game, but he's made the difference in a number of games for the Nuggets.
In the last two playoff games, a first round clinching win against the Trail Blazers and an opening game loss to the Suns, he's been one of the best things going for the Nuggets. With only a few seconds left against the Blazers, he pulled down an offensive rebound that effectively ended Damien Lilliard and company's chances at a comeback, and securing advancement to the Western Conference Semifinals for Denver. In a tough opening game in Phoenix, Green stepped up for his team, posting a double-double with 10 points and 11 rebounds, going 2-for-3 on 3-pointers and also recording an assist.
Fans of Tide basketball might not be shocked by his clutch factor. He pulled off an all-time performance against No. 15 Michigan in 2009, hammering home a dunk to take a 2-point lead with around five seconds left and blocking Michigan's shot attempt as time expired to secure an Alabama victory.
Though many fans wish we could forget a lot of the (at times) painful years of Alabama basketball post-Mark Gottfried and pre-Nate Oats, JaMychal Green is certainly someone to be proud of, and could give you a team to root for in this year's NBA Playoffs.
The 40 Best Cover Songs by Rock Bands