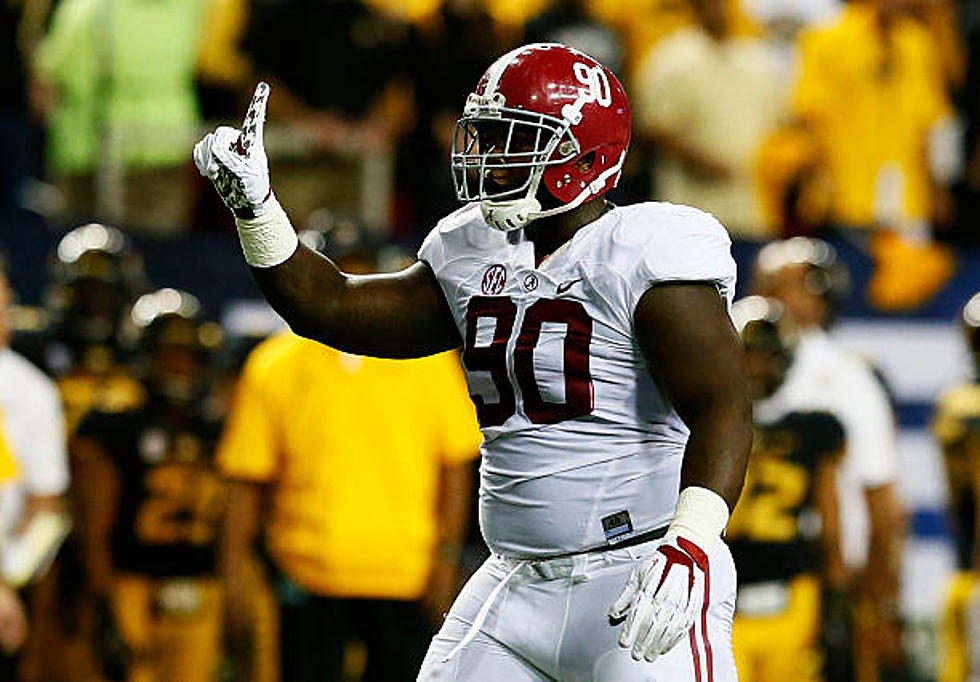 Jarran Reed Signs with Kansas City
Getty Images
Former Alabama defensive tackle Jarran Reed finalized a one-year deal with the Chiefs over the weekend. Reed has been with the Seattle Seahawks who drafted him in the second round in 2016, but he decided to move on after the 2020 season.
Reed started 63 games over his five seasons in Seattle, so he is a very experienced defensive tackle. He specializes in clogging run lanes with his 6'4" 313-pound frame while being athletic enough to rush the passer. He will be a crucial addition to the Chiefs defense, who ranked 21st in rush yards allowed and 28th in sacks in 2020.
Reed would have gotten more money in Seattle, so it is evident he is looking for a championship in the NFL. Championships are nothing new to Reed, as he won an NJCAA national championship with East Mississippi Community College in 2013 and a national championship with Alabama in 2015.
Reed played with a stout group for the Crimson Tide alongside Jonathan Allen, A'Shawn Robinson, and Dalvin Tomlinson, who all are thriving in their own NFL careers. He also had outstanding linebackers Reggie Ragland and Reuben Foster behind him. He totaled 111 tackles for Alabama in his two seasons. He did this while sharing time with 'Bama's extremely deep defensive front. That defensive front was legendary, and it proved to be one of the keys to the 2015 championship run.
The Chiefs will be looking to return to their third straight Super Bowl, and Jarran Reed will help their defensive effort on that journey.
The 2021 Alabama Football Schedule in Photos