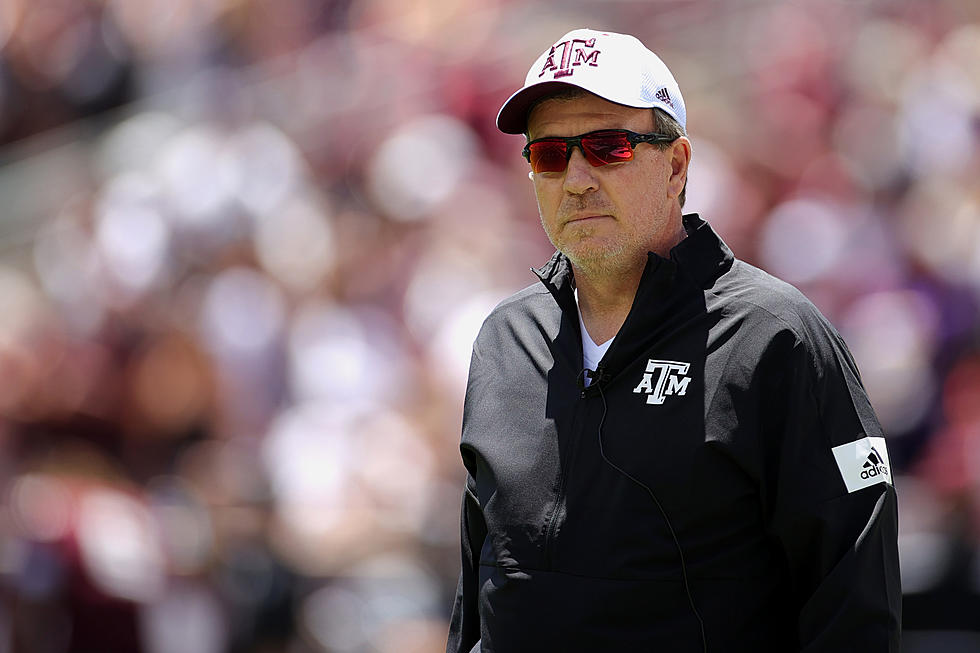 Jimbo Fisher Changes Tune, Praises Nick Saban In Press Conference
Getty Images
Jimbo Fisher, the head football coach of the Texas A&M Aggies, will travel to Tuscaloosa Saturday for a battle in Bryant-Denny Stadium.
Fisher and the Aggies, notorious for their surprise upset of the Alabama Crimson Tide last season, have been the talk of the college football world since spring.
Texas A&M reeled in a No. 1 recruiting class to cap off national signing day coming out of winter before making more headlines in the offseason.
You all remember the press conference Fisher held to respond to comments made at a banquet dinner by Saban, right? Fisher came out firing on all cylinders before later walking his comments about Saban back.
Saban's comments at a banquet dinner went viral, which was followed by Fisher holding an entire press conference with the local media in College Station soon after.
Then came the annual SEC Media Days in Atlanta during July. By then, all the 'beef' seemed to have been squashed on Fisher's end.
Now, the fifth-year Aggies head coach finds himself sitting at 3-2 ahead of the Alabama game for the second-year in a row. Ironically, Texas A&M is heading into its game with the Tide following another loss to Mississippi State as well.
Monday, however, Fisher had nothing but praise for his former boss, giving credit to Saban for his success at Alabama. Of course, the two spent time as co-workers during Saban's head coaching tenure at LSU, with a meeting in Atlanta in 2017 while Fisher was at Florida State as well.
Monday did not seem like the time for Fisher to fire any shots at Saban, especially after dropping a second game on the season in Starkville last Saturday.
Is the entire 'feud' from the summer over or is this all just pure coach speak? Could Fisher shock the college football world again like Ole Miss did in 2014 and 2015 against Nick Saban?
It's highly unlikely, as the Rebels were the only team to beat Saban in back-to-back regular season meetings during his tenure in Tuscaloosa. Factor in the fact Alabama's only other losses since 2008 in Bryant-Denny have been to Heisman Trophy quarterbacks and you have yourself a tall task if you're an Aggies fan.
The unthinkable could happen, although it seems highly unlikely.
One thing is for certain though. No matter what happens in Tuscaloosa this weekend, there's a very good chance Texas A&M winds up going 8-4, one of the most underrated traditions in all of Aggieland.
Alabama vs Arkansas Week 5, 2022
Alabama vs Vanderbilt Week 4 2022